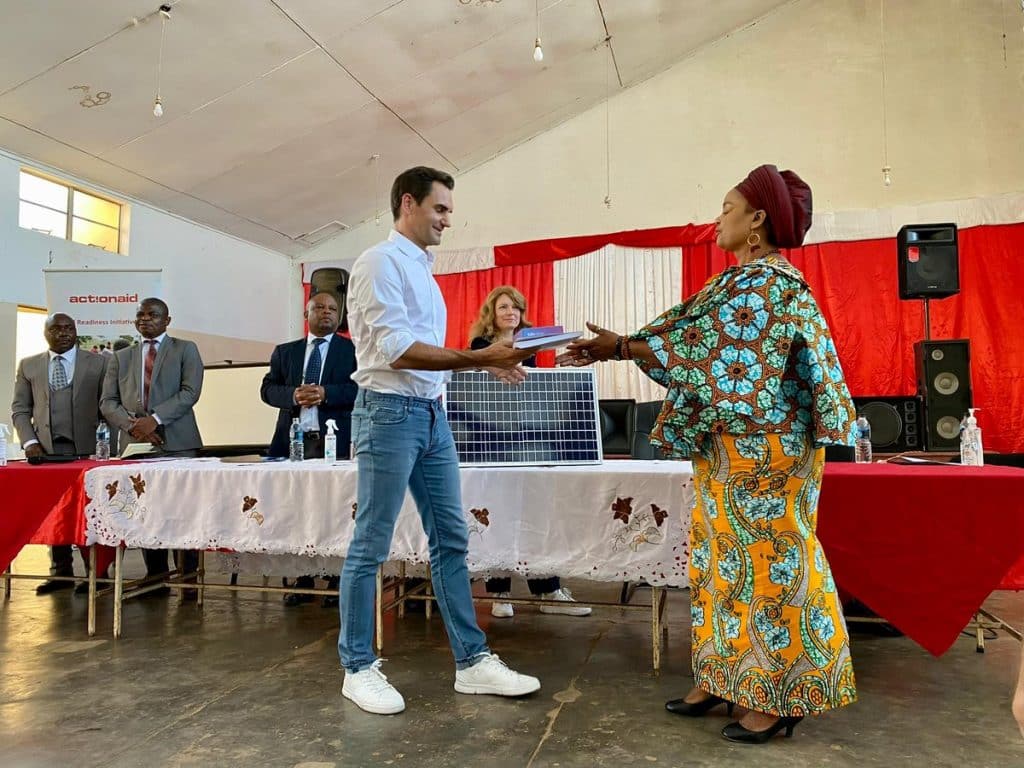 Swiss tennis star Roger Federer has donated 3000 tablets to aid learning in schools for South-East African nation of Malawi, his foundation announced on Wednesday.
Federer made the symbolic presentation of the tablets to Malawi's Minister of Gender, Community Development and Social Welfare Patricia Kaliati.
"Roger is handing over 3'000 tablets to the Minister of Gender with content to capacitate early learning mentors. The tablets allow access to knowledge & learning regardless of place, time and qualification," @rogerfedererfdn tweeted.
The tennis star presented the donation to cater for Early Child Care and Education Mentors at Development Aid from People to People Teachers Training College in Central Region district of Dowa.
The Foundation has been active in Malawi since 2020 operating through the School Readiness Initiative in 19 districts and the programme runs until 2026.
"We know that a good education empowers children by allowing them to take their future into their own hands and play an active part in shaping it. And, we trust in the best will of parents that they want to ensure the best possible opportunities for their children. For more than 18 years, my Foundation has therefore been committed to enable parents and local communities in providing these children with the opportunity for a good education. We have reached almost two million children by today," Federer wrote on his Foundation's page.
Federer is recovering from a knee injury, which has ruled him out of tennis action.
However, he has just confirmed his participation in the 2022 Swiss Indoors Open in Basel.