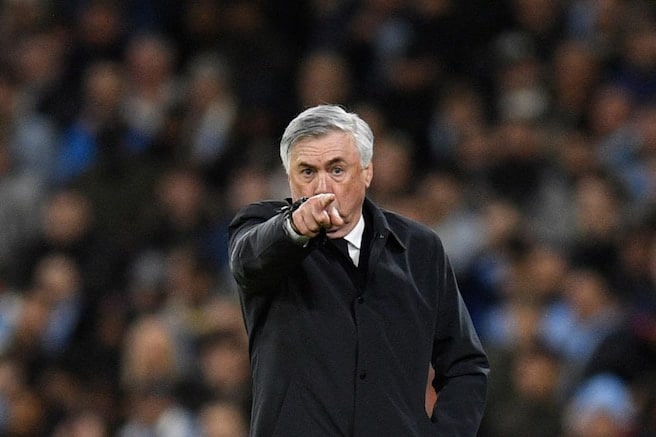 Real Madrid manager Carlo Ancelotti is confident of overturning the tide against Manchester City in the second leg of the UEFA Champions League semi final at Santiago Bernabeu.
Real Madrid put up a spirited performance and scored three goals at the Etihad Stadium against Manchester City in the first leg which ended 4-3.
With the away goals rule no longer in Vogue, Ancelotti expressed optimism the Los Blancos will do the needful at the fortress having also reached the semi -final against Chelsea at the Bernabeu.
The Italian in his post-match interview also hailed his opponents.
He said, "Manchester City are a team who play football very well.
"We competed. The good thing is we scored three; the bad thing is we conceded four."
"We've got a lot of confidence and we're excited because the Bernabéu… there's the magic of the Bernabéu."
"These players don't lose their minds when things are difficult.
The first 20 minutes were really difficult, but after that we were able – slowly, slowly – to come back into the game and keep our chance of qualification open."
"As a football fan, it was a fantastic game of football.
As a manager of Madrid, I have to take into consideration that we… conceded two goals very early.
"But we take three goals to the Bernabéu.
"We now hope to get to the final."