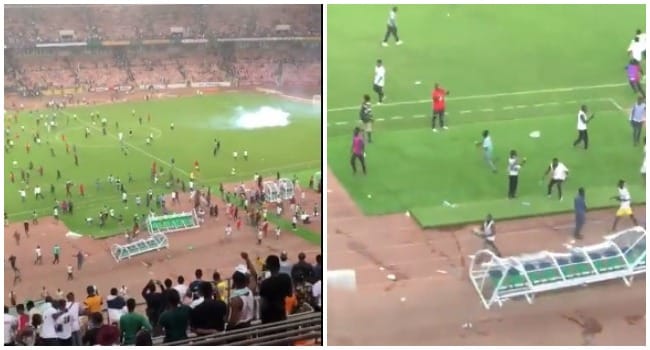 The Confederation of Africa Football (CAF) has allowed MKO Abiola Facility in Abuja to host the 2023 Africa Cup of Nations qualifiers versus Sierra Leone, despite FIFA's decision to punish the stadium.
This was stated in a letter addressed by CAF to the NFF on May 1, 2022.
The Stadium was sanctioned by FIFA's Disciplinary Committee for its fans' behaviour during the world cup qualifying match against Ghana in Abuja on May 29.
"Order and security during matches (failure to apply current safety standards and failing to ensure that law and order are maintained in the stadium, invasion of the field of play, and hurling of items)," the world football governing body said in a statement on its official website.
However, CAF clearance puts an end to rumours that the structure will be prevented from hosting international matches as a result of the crowd disruptions that occurred following the second leg of the 2022 World Cup qualifier against Ghana.
FIFA, on the other hand, has decided that the Nigeria-Sierra Leone match would be played behind closed doors, as well as imposing a $150,000 fine on Nigeria for the riots following the World Cup qualifier.