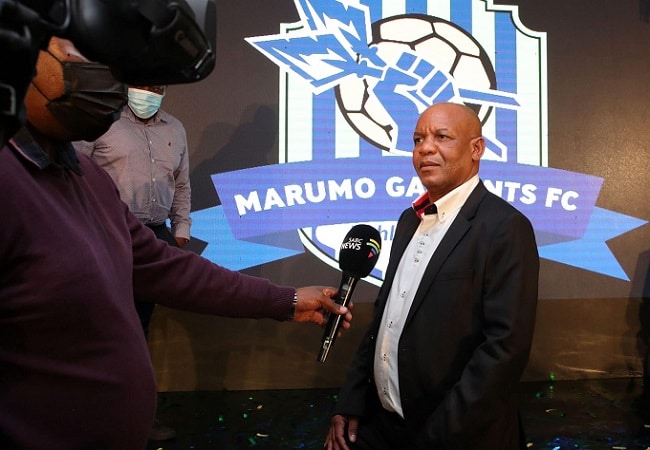 DStv Premiership club Marumo Gallants have confirmed that FIFA has officially lifted its ban of registering new players.
The world football governing body imposed a ban on the Limpopo outfit following a dispute with former Kaizer Chiefs striker Gustavo Paez, who was signed by Gallants before the start of the 2020/21 season. But the player did not kick a ball for the club.
Gallants had to compensate Paez for terminating his contract prematurely, with the Siya crew previously reporting that the club had to pay a sum of R2 million.
Also Read : JESSICA MOTAUNG PROMISED TO HELP COMMERCIALISING WOMEN'S FOOTBALL
At the time of terminating his contract, Gallants was known as Tshakhuma Tsha Madzivhandila under previous owner Lawrence Mulaudzi. Gallants inherited the problem when Abram Sello bought TTM from Mulaudzi in January 2021 and were then given a three-year transfer ban by FIFA.
The ban was appealed by Gallants and the club has since confirmed that it has been lifted by the world football governing body. This will give the Nedbank Cup finalists a chance to start planning which players they want to bring in next season for head coach Dan Malesela.
"We are relieved that the matter has been amicably resolved. And that we will be able to plan for the next season." Gallants chairman Sello said in a statement sent out by the club on Thursday morning.