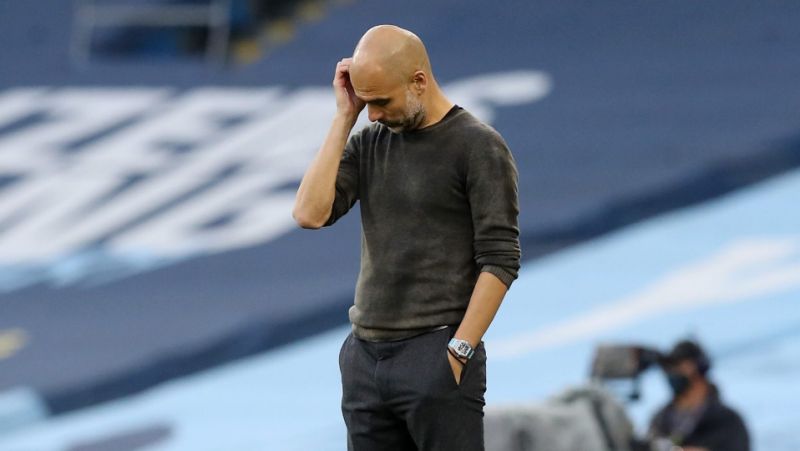 Pep Guardiola has described Manchester City's 3-1 loss to Real Madrid as tough for the English Premier League side to accept after bowing out of the UEFA Champions League semifinal second leg on Wednesday evening.
"It is tough for us," Guardiola told City website.
"We cannot deny it. We were so close to arriving in the Champions League final. In that moment we didn't have the feeling we were in trouble for the way they attack. It didn't happen. They score a goal at the end. They have done it many times in their history.
He added: "They put a lot of players in the box. Four strikers plus Militao and they find the goals."I have had defeats in the Champions League. I have had tough defeats with Barcelona against Chelsea when both games were exceptional and we could not reach the final."
City had scored late in the game through Algerian Riyad Mahrez but Madrid fought back with three goals to seal the tie.
City arrived in Spain carrying a 4-3 lead from the first leg but Madrid scored thrice late in the game which went into extra time to book their place in the final.
Madrid will now face Liverpool in the final later this month while City's search for a first continental silverware continues.