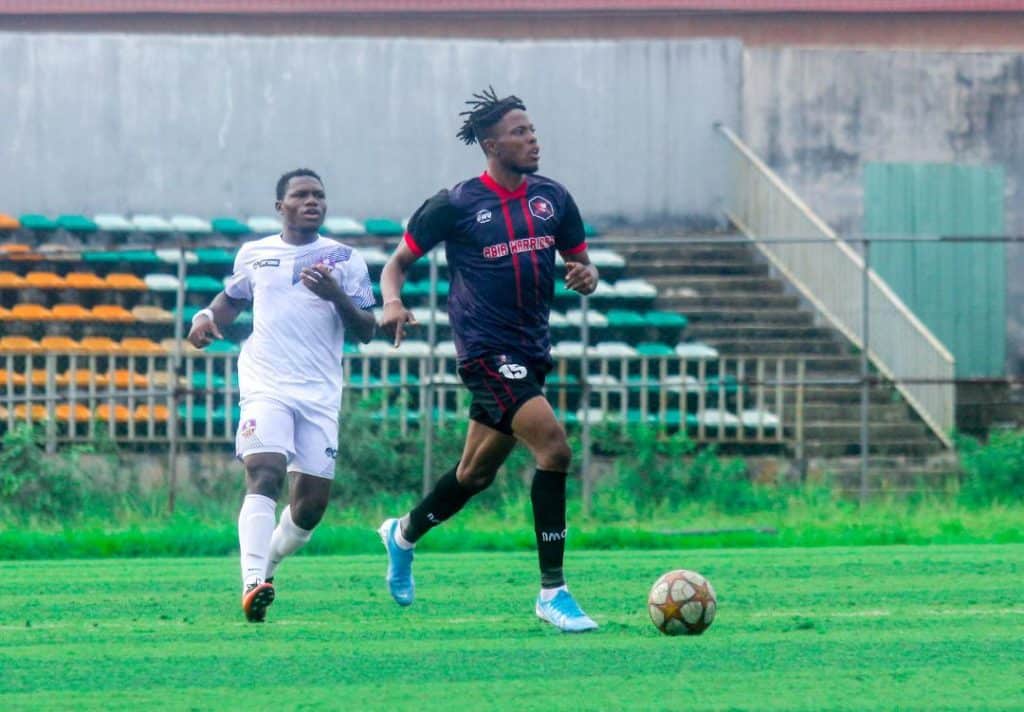 With a 2-1 win over MFM in Okigwe, Abia Warriors kept their hopes of avoiding relegation from the Nigeria Professional Football League (NPFL) alive.
The Abia Warriors came out strong, scoring in the third minute through Ikennna Stephen.
A solo run from his defence line got him close to the opponent's box, where his shot beat MFM goalkeeper Jerry Isaac.
In the fifth minute, Kabiru Mohammed's cross found an unmarked Valentine Odoh, who headed in to score his 9th league goal of the season.
Abia Warriors should have been three goals up before the 10th minute, but Odoh failed to score off a pass from Ikenna Stephen in the 9th minute.
MFM, on the other hand, pushed for a goal and scored in the 18th minute on Alabi Adebayo's headed effort from a goal kick by Jerry Isaac, his goalkeeper.