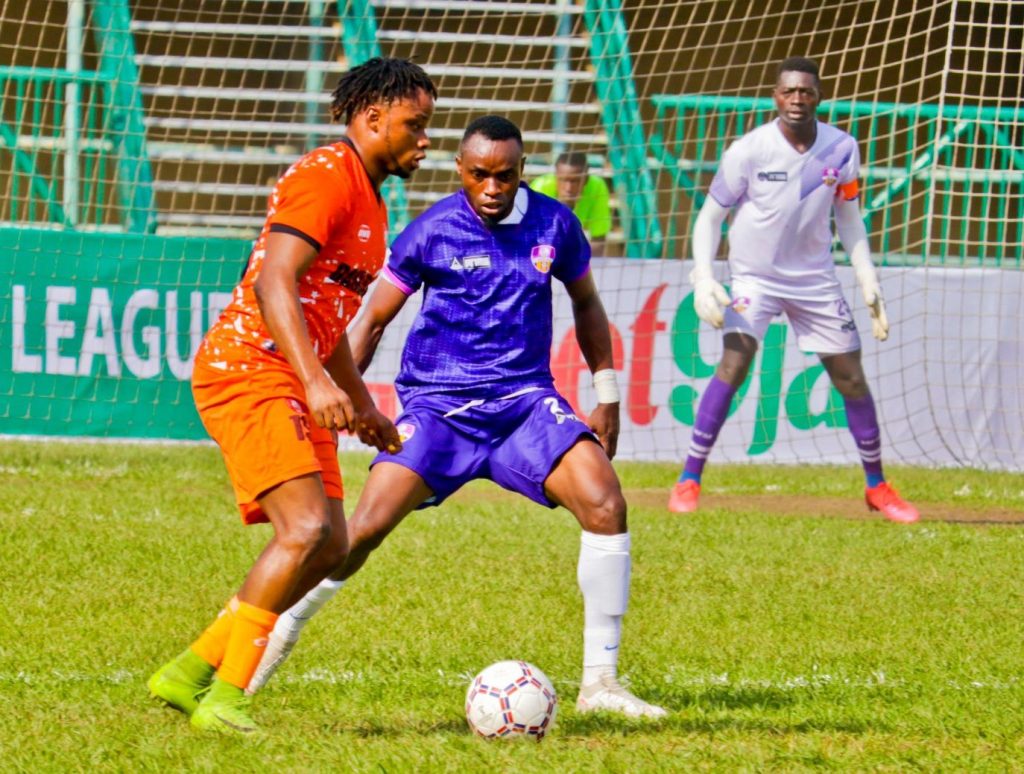 The League Management Company LMC have slammed MFM FC with series of charges including financial and point deduction for breaching the Nigeria Professional Football League(NPFL) framework and rules.
The LMC in a statement said the Olukoya Boys were being sanctioned in the aftermath of their Matchday 26 fixtures against Rangers.
The statement reads;
"MFM FC have been charged for breaching the NPFL Framework and Rules in their Matchday 26 fixture vs Rangers last Sunday.
"Some of MFM supporters & officials encroached onto the field of play and attacked the centre referee.
"MFM also failed to provide and  ensure effective security during the game which resulted in breakdown of law and order at the match venue.
"MFM further breached the rules as their supporters, players and officials behaved in a way capable of bringing the league into disrepute.
"MFM, furthermore, failed to control their players and officials in ensuring they displayed proper conduct in the course of their match vs Rangers.
"MFM team manager Geoffrey Aghogi breached the Fair Play rules by going to the hotel of the match officials to harass, threaten and intimidate them, thereby bringing the league to disrepute.
"MFM have been fined N1 million for failure to provide general security and also fined another N1 million for encroaching onto the field of play.
"A fine of N1 million has also been imposed on MFM for unsporting behaviour of their players, officials and fans.
"MFM players Jerry Isaac and Christian Molokwu have been suspended for the next 12 matches for their involvement in the infraction in this first instance.
"MFM team manager Geoffrey Aghogi is banned indefinitely from all NPFL-organized activities including matches.
"MFM have been ordered to identify the persons involved in the assault of match officials and further show evidence of arrest by the police and prosecution/arraignment in a competent court of law.
"The assaulted centre referee will get a compensation of N250,000 & any other additional verifiable medical costs.
"MFM will play their next three home matches at the Dina Dipo Stadium in Ijebu-Ode and will only return to their home ground upon LMC receiving a satisfactory report on the prosecution of the persons involved in the alleged assault by the police.
"A suspended two-point deduction has been imposed on MFM which will be for a probationary period for the remainder of the season.
"MFM have 7 working days to pay all fines and also have 48 hours from the date of the notice to appeal the sanctions."
MFM FC are already struggling to avoid relegation as they currently rock bottom of the NPFL table.
The Olukoya Boys further suffered a 2-1 loss to Abia Warriors at Okigwe on Wednesday NPFL game.