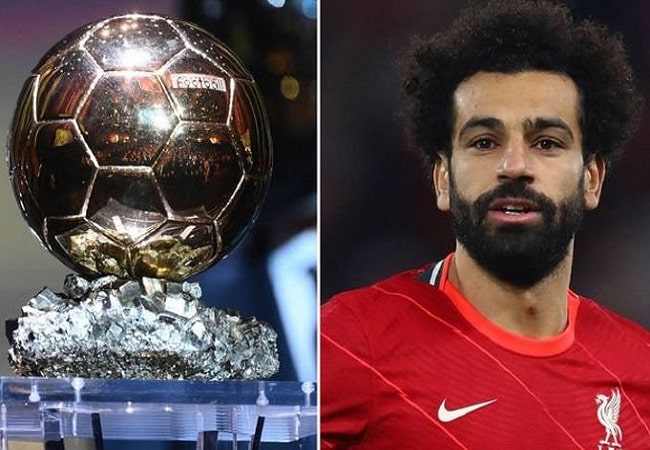 Egyptian and Liverpool striker Mohamed Salah has certainly been decisive for his English club this season. And with Liverpool close to their Champions League quadriple title, Salah believe this time would be his turn of winning the Ballon d'Or.
Mohamed Salah undoubtedly had a sensational start to the seanson. The Egyptian winger was the standout player on the planet. However his performance 2022 has slowed down quite a lot. That's partly down to his own form and partly down to increased attention from opposing defences.
Despite that, Salah still tops the Premier League in both goals and assists. He has 30 goals in 46 games in all competitions, too, as is playing a decisive role as Liverpool chase a Quadruple. And in that respect, Salah can assess his chances.
"I lost last time because I scored 40 goals. But we didn't win any trophies." Salah told Sky Sports of his 2017/18 season. "This time, my number is really high and we've already won one cup.
"If we win the next two, it's going to be exciting who is going to win it."
Also Read : "WE HAVE A SCORE TO SETTLE" – SALAH SAID AHEAD OF UCL FINAL
The Champions League final might prove to be the deciding factor here as Karim Benzema is unquestionably the favourite right now. Should Salah leave his mark in a final victory, however, it could swing things his way.
Beside him, there is his African rival, the Senegalese forward Sadio Mané. Salah's Liverpool teammate isn't just contributing towards the Quadruple charge in a big way. But he also won the Africa Cup of Nations at Egypt's expense. And he did it as the tournament's best player.
Also Read : BALLON D'OR 2022 : THIERRY HENRY PICKS HIS FAVOURITE BETWEEN MANE AND BENZEMA
So there will be shouts for Mané to win it, should Liverpool make history this season. Salah, though, can change all of that with some fine form this month.