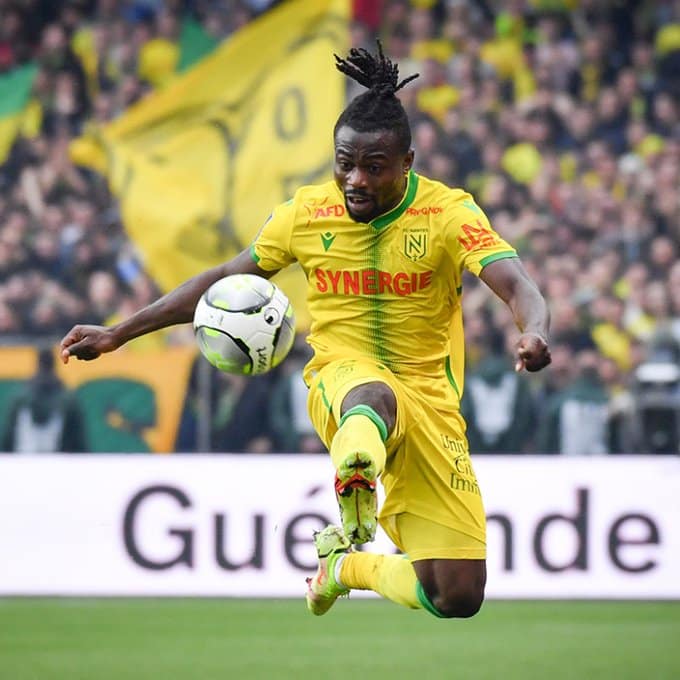 Super Eagles and Nantes winger, Moses Simon has been named the Nantes Player of the Month for April.
Simon received 59.51 percent of the total votes, beating out three of his teammates for the award.
The prize is sponsored by ILIANE, a digital transformation (corporate IT and hosting) firm based in France that specialises in infrastructure and information system management and deployment.
The winger was competing for the prize against Quentin Merlin, Wylan Cyprien, and Kalifa Coulibaly.
Merlin, one of Nantes' most important players, received the honour in February and March.
In five league games for Nantes this month, Simon scored three goals and added one assist.
After scoring twice in the Canaries' 2-2 draw with Lens on Sunday, the Nigerian international was named to the Ligue 1 Team of the Week.
Simon had won the prize in September and had been nominated for it again in March.
This season, the dynamic winger has six goals and eight assists in 32 games for Nantes in all competitions.
Simon joined Nantes on loan from Levante in LaLiga in 2019, and the French club exercised their option to buy him in 2020, with the Nigerian signing a four-year contract.