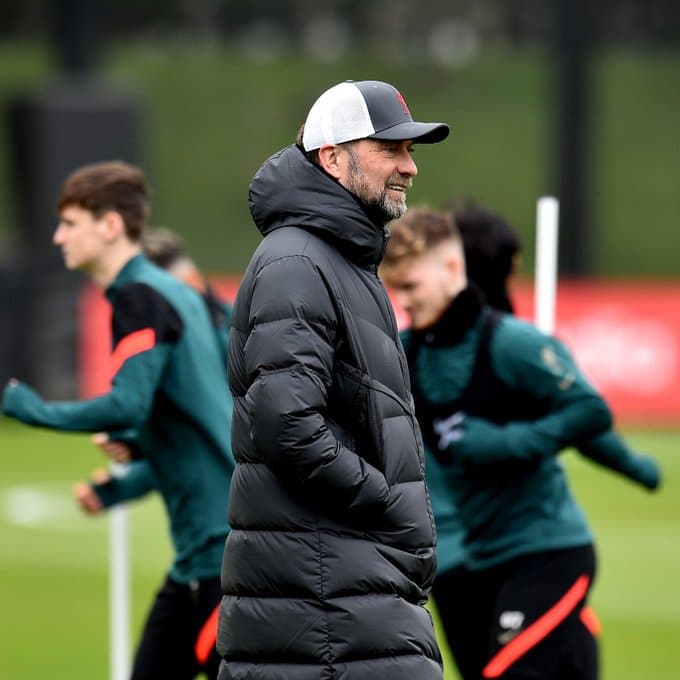 Liverpool manager Jurgen Klopp has refused to throw in the towel for the Premier League title.
The Reds were held to a 1-1 draw by Tottenham at Anfield which gave Manchester City the chance to open the gap.
Liverpool will be hoping to bounce back to winning ways and close up the gap on Manchester City on Tuesday.
Speaking ahead of the game, Klopp said it was clear the race for the title was not yet over.
"It is clear that it is not over, whatever happened, because we both have three games to play.
"And my concern is actually: how can we win our games?
"We have absolutely no hand in how City will play their games.
"But before they are played I think we should not add on points; we don't do that and I'm pretty sure City are not doing that.
"Untilit's not reachable anymore, why should we stop believing? That's what we do."
Liverpool are chasing a quadruple title this season having won the Carabao Cup against Chelsea and also qualified to the final of the FA Cup and UEFA Champions League.