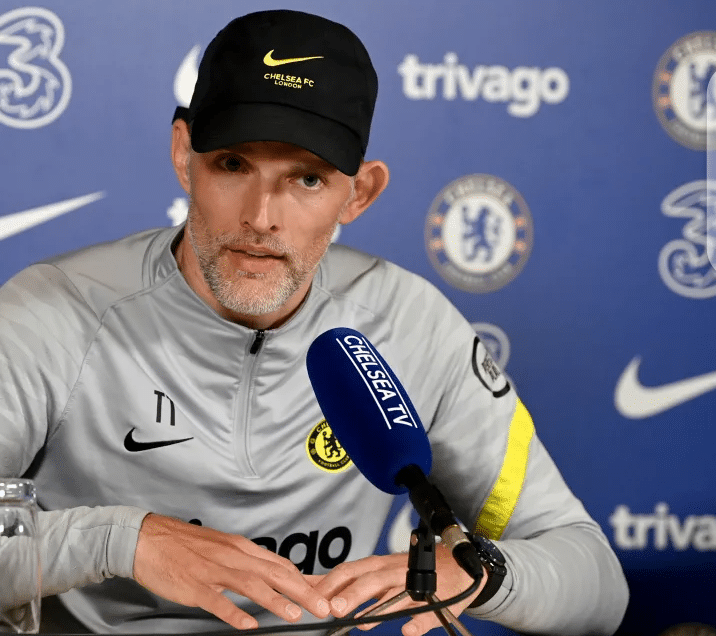 Thomas Tuchel expects to have midfield reinforcements ready for tomorrow's trip to struggling Leeds United, which he admits will be a difficult test, despite the fact that Chelsea are, on balance, performing better away from home than at Stamford Bridge.
Chelsea have won 55% of our Premier League points away from Stamford Bridge this season, and if they win three more in Yorkshire, they will only need one more to earn Champions League football for next season.
The Blues, on the other hand, are coming off the disappointment of letting a win slip away at the weekend when they visited Wolves, having led 2-0 before being pegged back to 2-2 late on.
Jorginho and N'Golo Kante were both injured and did not play in the match.
"We are fighting for Jorgi and we're fighting for N'Golo for tomorrow, but it will be close and I don't know if we make it,'
Tuchel reported to training on Tuesday afternoon, before explaining why, in the wake of the Wolves setback, he added an extra session at Cobham on Sunday, which was previously intended as a day off.
"We planned the free day but after the disappointment it was not to punish them. Of course maybe some felt like it's a punishment but it was not the moment for a free day.
"I explained to them it's better to be together and to talk about it than to go and everybody has his own opinion, everybody has his own truth, and you have more risk to be in fragments than to be here.
"So we did here very, very light training, we just had a had a run together and spent time together discussing things and how we want to approach the next days.
" It was not to show to a video session and show all the mistakes.'
It also provided the team the opportunity to assist the development squad in their game at Cobham on the same day, when they narrowly avoided relegation.
"That was very nice to see and it is what we are, a very supportive, very open-minded group of players,'
When asked about the remarks he spoke with Marcos Alonso during the first half of the Wolves game, Tuchel replied:
"It started and ended in the first half, it was not continued at half-time and nothing else. Things are solved.'
Tuchel says he anticipates a challenging match against Leeds in front of a tough crowd.
"We have no real explanation but we are aware of the fact that we collected more points on the road than at home.
"We are on it but maybe it helps us tomorrow a little bit, who knows, and the FA Cup final is also not played at Stamford Bridge so let's take it from there.
"Leeds have stepped up in their physical input which is quite remarkable because we thought they already play on their top level physically under Marcelo Bielsa.
"They look very committed and in general this is a fast, hard-working team which is pretty talented individually and it is a match for them where it's almost like a cup game.
"In our last match we took too much risk in our structure.
"We were not disciplined enough in our structure because the structure was already very offensive and very risky.
"So our game management needs to be better for this game.
"For the Everton game we would have wished for more physical input, for the game at Manchester United I would have wished for nothing but more goals because we were excellent there but couldn't win the match.
"So every match tells us a different story.
"That's why it's a bit hard to put the focus on one thing and get better because it's a bit of an up and down lately which we don't like
"We're on it on different things but for tomorrow we need to be spot on from first to last minute."