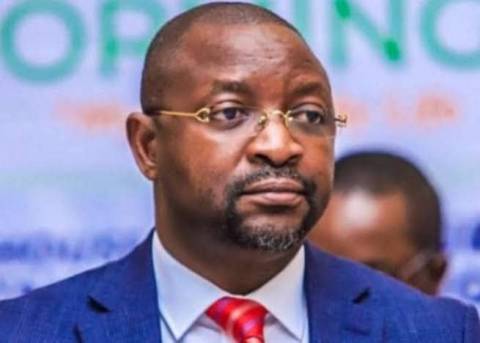 Sunday Dare, the minister of sports and youth development has ordered that the sale of bottled water and canned drinks should be banned within the precincts of the football pitch.
The Minister made the decision after he received the findings of the presidential investigation committee set up to look into fan vandalism at the Moshood Abiola Stadium after the Super Eagles' failure to qualify for the Qatar 2022 World Cup.
The committee's head, Sanni Mohammed, led the team that delivered the report on Tuesday.
Ghana's Black Stars stopped Nigeria's bid to become the first African country to qualify for four World Cups in a row.
Following the game's conclusion, some fans stormed the pitch, inflicting structural damage to the stadium.
In response to the damage, Dare announced the formation of committees to probe the pre-match preparation and vandalism.
He also stated that the incident would be "x-rayed" in a "full report."
Mohammed stated in response to the news that the committee conducted a physical assessment of the stadium.
He went on to say that "selling of bottled water and canned drinks within the confines of the football pitch should be prohibited since they can be weaponized."
"One of our key recommendations is that protocol and security officials should be involved in the planning stage of future events or tournaments while the sales of bottled water and canned drinks should be banned within the precincts of the Football pitch as they can be weaponised," the committee chairman said.
Dare, for one, guaranteed that the study would be fully implemented, and that its recommendations would serve as a new standard operating procedure (SOP) for the ministry and the NFF in arranging future events.
Nigeria has been sanctioned by FIFA for fans' invasion of the Abuja stadium.