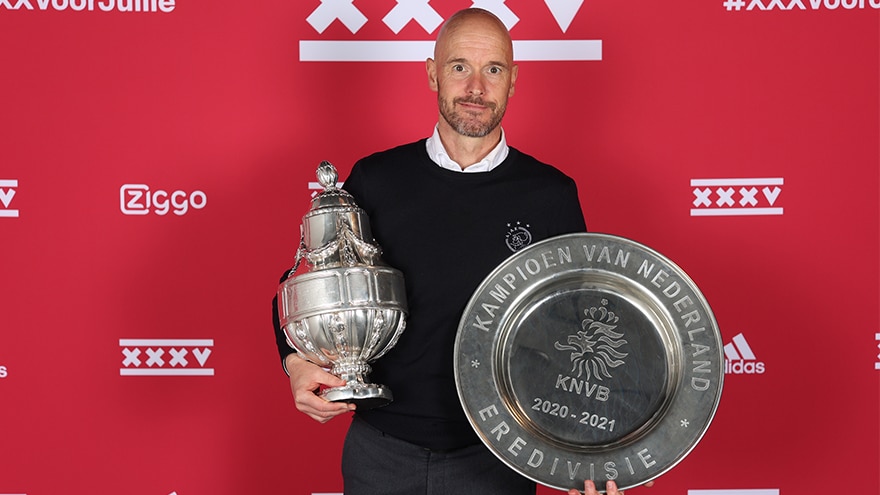 Manchester United-bound coach Erik Ten Hag has bid goodbye to newly-crowned Dutch league champions Ajax Amsterdam.
Ajax sealed their 36th domestic league title after walloping Heerenveen 5-0 on Wednesday.
In his farewell speech, the coach said he was sad leaving the group of players who have been part of his success.
"This gives an incredible feeling of satisfaction," the coach told Ajax website.
"We have put in so much work together. The team has worked hard and stayed together despite a lot of setbacks. I trust my players. They will not let me down. They never did that in all the years I was here. I have always felt a strong bond with my players and staff."

It was the last home game for Ten Hag, who is departing for United.
He added: "At some point, that feeling does come into play, indeed. It is also difficult, because I have worked with so many fantastic people here. But there is also a time to go."