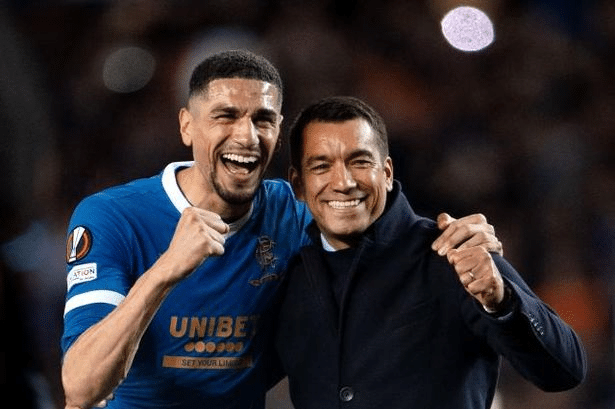 Rangers defender Leon Balogun is desperate to stay at the Scottish Premiership club beyond this season.
Balogun's contract will expire this summer, but he has the option to extend it, and he is desperate for that to happen.
"My time here is without a doubt the best of my career.
"What I can experience here is really sensational and for me the journey can go on.
"Hopefully there will be some news,"the versatile defender told BILD.
"We all feel that something big is in the air."
Balogun joined the Gers in July 2020 under former manager Steve Gerrard and was a member of the team that won the Premiership last season.
Despite losing the league to Celtic this season, the Gers have advanced to the Scottish Cup final and the UEFA Europa League final.
Giovanni van Bronckhorst, the current Rangers manager, has garnered a lot of praise for the team's performance.
Balogun feels that the Aston Villa manager and van Bronckhorst have a lot of issues.
"Steven was a bit more emotional. Gio is more introspective.
"He gives us confidence in a different way. He encourages us to trust in his plan but also in our abilities," Balogun stated.
"He gives the many tactical tricks and subtleties that improve you.
"Little things that make a big difference in the end, for example in the area of passing accuracy and positional play.
"This helps the team to implement its plan in the best possible way.
"We have an extremely good team of trainers who have a match plan for every opponent.
"Everyone here has the drive to want to bring every game home."