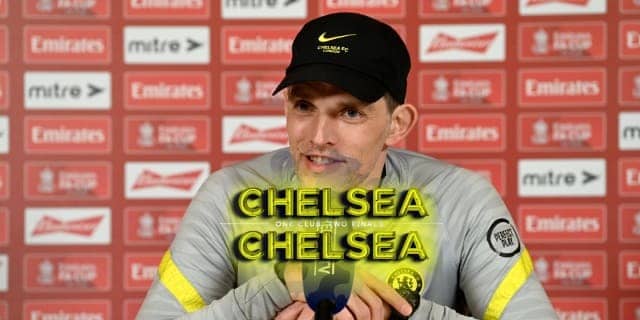 Mateo Kovacic and N'Golo Kante might potentially play in tomorrow's FA Cup final, according to Thomas Tuchel, who said that this was the time of the season to take chances if they were available.
Tuchel used the pair as central midfielders in our previous Wembley final, which was again against Jurgen Klopp's side and resulted in a penalty shootout defeat.
They are expected to participate in our final training session before the final later this afternoon, after which Chelsea's head coach will make his starting lineup decision.
Following a challenge by Dan James, Kovacic walked off at Elland Road just half an hour into the game, a foul that referee Anthony Taylor felt worthy of a red card.
Tuchel gave an update on the midfielder's chances of recovering in time for the big game during his penultimate Friday press conference of the season at Cobham.
"We will try it today actually and see tomorrow, which is pretty surprising news that we are even in this situation, but Mateo wants to try it,' said the boss.
"The medical department gave us the green light to try it.
"The advantage is that the ligament is already torn from the last incident so there is no new injury but heavy pain and it's heavily swollen so we're hoping that maybe time is enough that he makes it."
Tuchel also emphasised Kovacic's importance against Liverpool's high-pressing midfield, complimenting his ability to operate as part of a team.
"He was very good in the game [against Leeds] and in general he stepped up this season again in his game,' he added.
"His qualities and personality we've spoken a lot about.
"His dribbling and driving with the ball is excellent.
"He's a top team player so he knows what it takes to put the ego aside and serve the team.
"He's a fantastic guy and a fantastic player who we missed too much this season.'
Meanwhile, Kante has missed three games due to an injury received in the 2-2 draw at Old Trafford, and was in a similar fight against time to play against the Reds.
"He's also trying and tried yesterday in team training and did more or less everything, hopefully now without a reaction,' reported Tuchel.
"It was a reduced training session because of the travel and fatigue so it was not a high-intensity training session but we will also try today with him.
"He is keen to make it and hopefully he makes it to training 100 per cent.
"It will be crucial for us and it's the moment to take risks."
While Callum Hudson-Odoi and Ben Chilwell will be out for the final, Tuchel will have to make a selection up front, implying that just one of Kai Havertz and Romelu Lukaku will lead the Blues' attack at Wembley.
"I can play both, although they lacked a bit of a perfect fit together,' he added.
"It's very likely that's it's one of the two but we will not give the line-up today.
'"Romelu played and scored lately, he did everything to stay on the pitch and it will be our final call tomorrow morning."