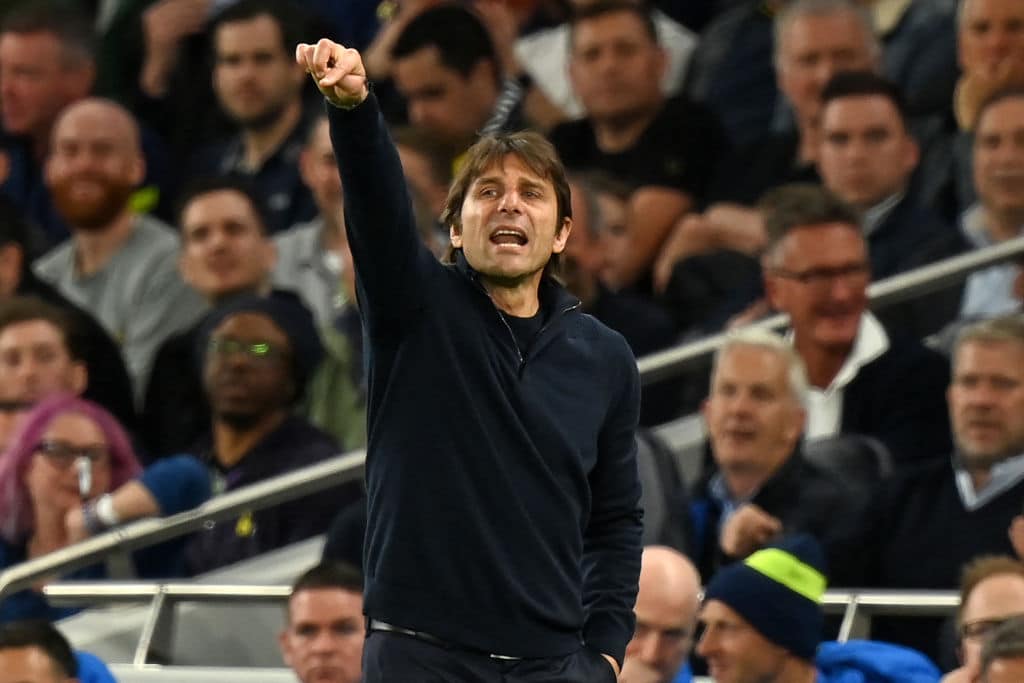 Arsenal manager Mikel Arteta has been told by Tottenham Hotspur boss Antonio Conte to quit whining and concentrate on his squad.
Arteta appeared to blame Spurs' crushing North London defeat on referee Paul Tierney on Thursday.
Spurs, who are presently in fifth position, won 3-0 to close the gap on Arsenal to one point and keep their hopes of securing the final Champions League slot alive.
The damage was done by a Harry Kane double and a Son Heung-min strike, while Arsenal's wretched journey to the Spurs Stadium was made worse by Rob Holding's dismissal.
"I cannot say what I think otherwise I would be suspended," Arteta said after the game when asked about his thoughts on the match official.
When asked about Arteta's reaction to the officials' choices, Conte stated, "He moans a lot."
"He needs to concentrate more on his team.
" He needs to concentrate more on his work. He must keep working because he is an excellent [coach].
" It's not pleasant to constantly hear someone whine.
"At Liverpool [on Saturday] do you hear me complain about Fabinho and all the fouls? No.
"He can take my advice if he wants, but if not I don't care.
"I listen and he complains a lot.
"I think that he has to be more focussed on his team and not to complain because he has just started his work.
"He has to be calm and try to continue to work.
"To listen to a coach complain a lot of the time is not good."
Both teams now have two games remaining in the season, since the match was rescheduled after Arsenal won their appeal to the Premier League.
Conte was displeased with the postponement and slammed the decision as he continued to criticise his North London rivals.
"He [Arteta] complained about the fixtures and that was after Arsenal had an unbelievable postponement with just one Covid case," he added.
"Now we're playing at 12pm on Sunday and they don't play until Monday. We can't always complain."
Holding took over in the middle of the defence for Ben White, who had to settle for a place among the substitutes due to a hamstring injury.
Holding will now be suspended for the crucial match against Newcastle on Monday.
If Tottenham wins at home against Burnley on Sunday, Arsenal will be two points behind their opponents.
Arsenal finish the season at home against Frank Lampard's Everton, while Spurs go to Norwich City, who have already been relegated.