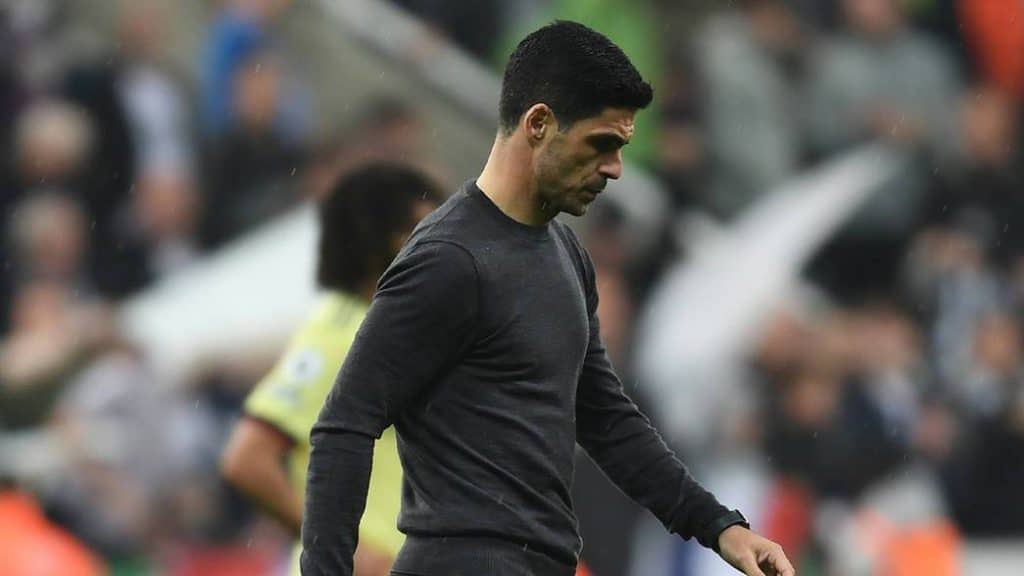 Arsenal manager Mikel Arteta has taken it on his chin to admit that his side deserved to lose 2-0 to Newcastle United on Monday evening in a Premier League contest.
"It's a really tough night," the Spaniard told Arsenal website.
"Normally, I can sit here and I can defend, but what we've done today, it's not easy. Newcastle were one hundred times better than us in every department from the beginning to the end and it's hard to accept to accept, but you have to accept it and that's the reality of what happened today on that pitch."
Arteta said Arsenal did not turn up on the night and the scoreline could have been worse if the hosts had taken all their chances.

"We knew [what was at stake], but we didn't cope with it. We didn't compete, we never got into the game, we put ourselves in trouble time after time, we lost every duel. Every aspect of the game we were second best and Newcastle totally deserved to win the match, probably by a bigger margin as well," he said.
"We need to win and we need a defeat from them, and we know that in football, that's always possible, and if anything happens, you have to be there in order to do that. Today, you have to put your head down, swallow all the disappointment that we all feel, hopefully, and tomorrow start again."
The defeat dashed Arsenal's League hopes as they sit fifth on the log table two points behind Tottenham Hotspur.
Arsenal will wind up the season against Everton whereas Spur Norwich City and neither side can afford a loss yet alone a draw at this stage.
It appears the Gunners may have to settle for Europa League football once again.