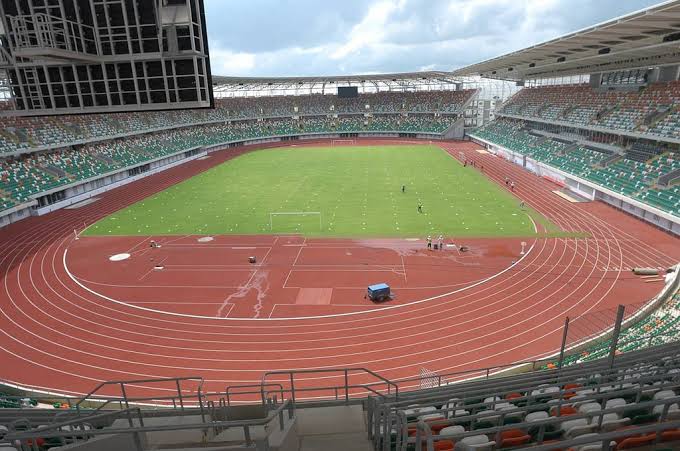 In Uyo, organisers are putting the finishing touches on various locations ahead of the TotalEnergies CAF Confederation Cup final, which will take place on Friday.
The match between the Orlando Pirates of South Africa and RS Berkane of Morocco will take place at the Godswill Akpabio Stadium in the Nigerian metropolis of Akwa Ibom at 20h00 local time (19h00 GMT).
Uyo and Godswill Akpabio Stadium will be the first Nigerian city and stadium to host a Confederations Cup or Champions League one-match final.
Nigeria previously hosted the CAF Champions League finals in a home and away format through Lagos in 1975 and 1984, Ibadan in 1988 and 1996 before Aba in 2003 and Abuja in 2004, and most recently Owerri in 2009 after Port Harcourt hosted the CAF Confederation Cup final in 2005.
Godswill Akpabio Stadium in Uyo, the Akwa Ibom State capital and home of Professional Football League team Akwa United, will host the first intercontinental major Cup final.
Following CAF's confirmation of Uyo, residents, especially General Coordinator of the LOC, Paul Bassey, could not hide their delight ahead of the highly awaited Confederation Cup final.
"Aƙwa Ibom is glad to represent Nigeria in this regard," Bassey, who doubles as Akwa United chairman told CAFOnline.com.
"This is a continental assignment and Akwa Ibom had to do it on behalf of Nigeria and this stadium apart from being one of the best in Africa, it's also the best in the country.
"When CAF came to Uyo, they saw that it was fit enough to host, and it's not only about the stadium, the Ibom Specialist Hospital is world class, then, of course, the hotels we have 5 stars.
"Also the airport facility among others and then the experience because we have hosted big games before, for Uyo people, this is huge and we have that culture of coming out in a mass."
The Godswill Akpabio Stadium, which opened in 2014 and is modelled after Germany's Allianz Arena, has served as the home of the Nigerian Super Eagles.
It is perhaps Nigeria's most picturesque stadium, located on Goodluck Ebele Jonathan Boulevard in Uyo and dubbed "The Nest of Champions."
Bulletproof VIP and VVIP rooms, natural grass, high-tech floodlights, a training pitch, a helipad, and collapsible seating are all part of the ultra-modern sports complex.
It contains 30 emergency exits, closed-circuit security cameras, backup firefighting apparatus, and metal detectors for security.
In a brave initiative to ensure a high-decibel environment for the final, Akwa Ibom state governor Udom Emmanuel has acquired all tickets to give away free of charge to fans who want to cheer on the teams.
Bassey, who was the General Coordinator for the 2017 CAF Super Cup, explained the decision:
"The state government in its wisdom wants people to turn up.
"That's why he [Governor Udom] came out to say the state will take care of all the tickets just to make sure that people come.
"The excitement is huge, people are everywhere and want to come, it's 8 pm local time in the evening, what this means is that you can go to work, to the market go back home rest and take a shower, come with your family and watch.
"Uyo by all standards is one of the safest states in the country, it's also an advantage for Uyo, for us, the atmosphere is great, people are excited, a lot of businesses has been done, hotels are fully booked, the place is buzzing.
"So in the neighbouring states, Cross River, Abia State, people are anxious to come in and watch.
"That is what it is. It is novel, it is new. Kudos to Nigeria, Kudos to Akwa Ibom and we are working round the clock to deliver something everyone will be proud of."