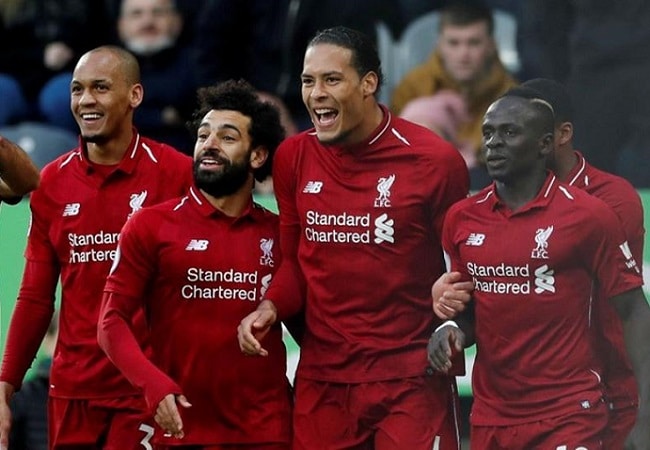 Liverpool are yet to decide on the contract extension with Mohamed Salah. And former club midfielder Jamie Redknapp has said that the Egyptian international is replaceable amid contract talks.
Also Read : EGYPTIAN STAR SALAH REVEALS HIS REAL INTENTIONS TO LIVERPOOL OWNERS
Salah's immediate future has been one of the biggest talking points in world football in recent months. The attacker has one year left on his current deal with many keen on seeing how the situation pans out for the Liverpool fan favourite.
The African star managed to net 30 goals, while recording 16 assists in 49 appearances this season.
Also Read : LIVERPOOL STAR MOHAMED SALAH CLAIMS HE IS THE BEST
Now though, Redknapp has mentioned that Salah can be replaced, while giving his opinion on who he feels is the most important player at the club.
"One thing I learnt from being at this club, and I don't think a lot has changed since then, is that when you're doing well, they will look after you." Said Redknapp according to Sky Sports.
"They want to reward you. They don't waste time like that.
"I'm sure Mo Salah's been offered a vast amount of money. But sometimes you have to think. 'Well, if we give him that much, what will Virgil van Dijk want?'
"Virgil van Dijk for me is the most important player at the club. I wouldn't give anyone more money than him. That's how I see it." Concluded Redknapp.