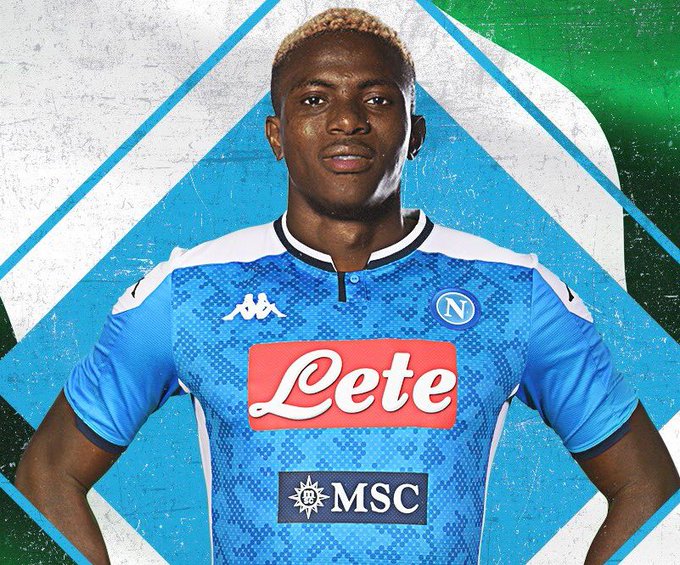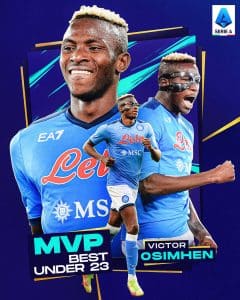 Victor Osimhen of the Super Eagles and Napoli has been named the Serie A U-23 player of the season.
The 22-year-old defeated Dusan Vlahovic of Juventus and Gianluca Scamacca of Sassuolo to win the prize.
It assesses data, technical events, and location information.
This allows for the objective and qualitative evaluation of a player's performance by analysing essential characteristics such as movement without the ball, ideal movements, game choices, and contribution to the team's technical and physical efficiency.
This is Osimhen's second Serie A accolade; in March, he was named player of the month.
In 2017, Osimhen began his football career in Europe with Wolfsburg.
After joining Lille in 2019, he joined Napoli for a club record sum of €70 million after only one season in France.
In total, he has scored 18 goals and added six assists in 31 games.