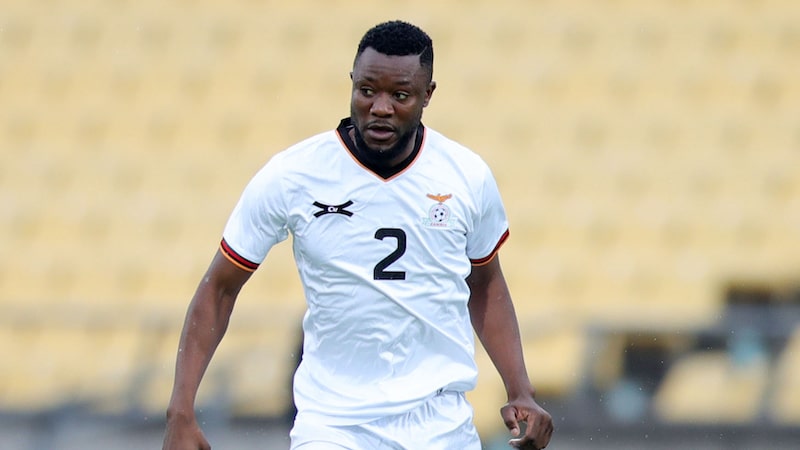 Zambian defender Tandi Mwape has apologized to TP Mazembe for receiving a red card in the CAF Champions League semifinal second leg match against RB Berkane in Morocco last Friday.
Mwape has issued the apology through a letter posted on the Democratic Republic of Congo club's website.
"Sunday, May 2022, 25 was a sad day for the TP MAZEMBE family. We were hoping to qualify for the 2021/22 CAF Cup final. Alas, this did not come true. I am partly responsible for this failure because of the red card I received. I am still devastated and unable to comprehend the events of that fateful evening," he said.
"To you, President Moise KATUMBI, to the Sports Committee, to the Technical Staff, to the players and to the supporters, I offer my deepest apologies for my shameful attitude of having removed the jersey of TPM and having thrown it to the ground. Looking back, it was a foolish act that I truly regret. I sincerely ask all of you to forgive me and I pledge to keep working to improve myself as a footballer and as a person. My gesture of throwing away the jersey of TPM, a club of which I am proud, is inexcusable."
"Once again, I'm sorry for this thoughtless gesture on that fateful evening. Please find the strength in your hearts to forgive me," he added.
Mwase received marching orders in the 65th minute when the two teams were at 1-1. Mazembe went on to lose the game 4-1 to bow out 5-2 on aggregate.
Bakr El Helal had put Berkane ahead in the 10th minute before Mazembe levelled matters through Phillipes Kinzumbi. Larbi Naji and Youssef El Fahli (double) scored more goals for the hosts.