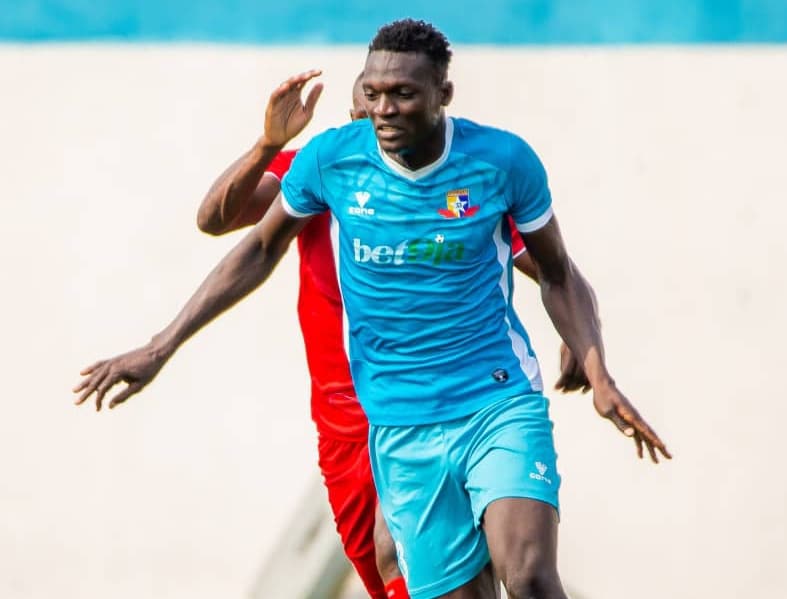 Organizers of the Nigeria Professional Football League(NPFL) League Management Company LMC has cleared Remo Stars player Isah Ali.
The player was indicted for match fixing scandal in the Ghana Premier League alongside his Remo Stars teammate, Andy Okpe.
The LMC in a statement wrote:
"Isah Ali has been cleared with immediate effect and can participate in the NPFL after a careful review of his club Remo Stars' response to the earlier cancellation of the defender's licence
"However, Isah Ali's teammate, striker Andy Okpe, is not cleared as further documentation and clarification is being expected.
"It has been established that Remo Stars have full ownership of Isah Ali as he played on loan at Inter Allies in the Ghana Premier League in the 2020/21 season having been signed from Shekarau Babes.
"At the end of his loan spell with Inter Allies in the 2020/21 season, Isah Ali returned to Remo Stars with an ITC issued by the Ghana FA and was registered for the Nigeria National League 2021 season ending playoffs though the window is not captured by the official window.
"It has been established as well that Isah Ali's licence/registration was transferred from the Ghana FA to the NFF jurisdiction during the course of the transfer window created for the NNL playoffs.
"In the case of Okpe. He played for Inter Allies in the Ghana Premier League for the 2020/21 season and was presented for registration by Remo Stars as a player of and cleared by B. Angels FC, Lagos with a domestic transfer certificate (DTC) issued by the NFF.
"Remo Stars clearly acquired Okpe from B. Angels FC and registered him to play in the NPFL.
"Now it remains unclear if the Ghana FA issued Okpe an ITC to play in Nigeria and in favour of B. Angels FC who will have to provide further details to clarify the status of the striker since they are the source of the player's move to Remo Stars."