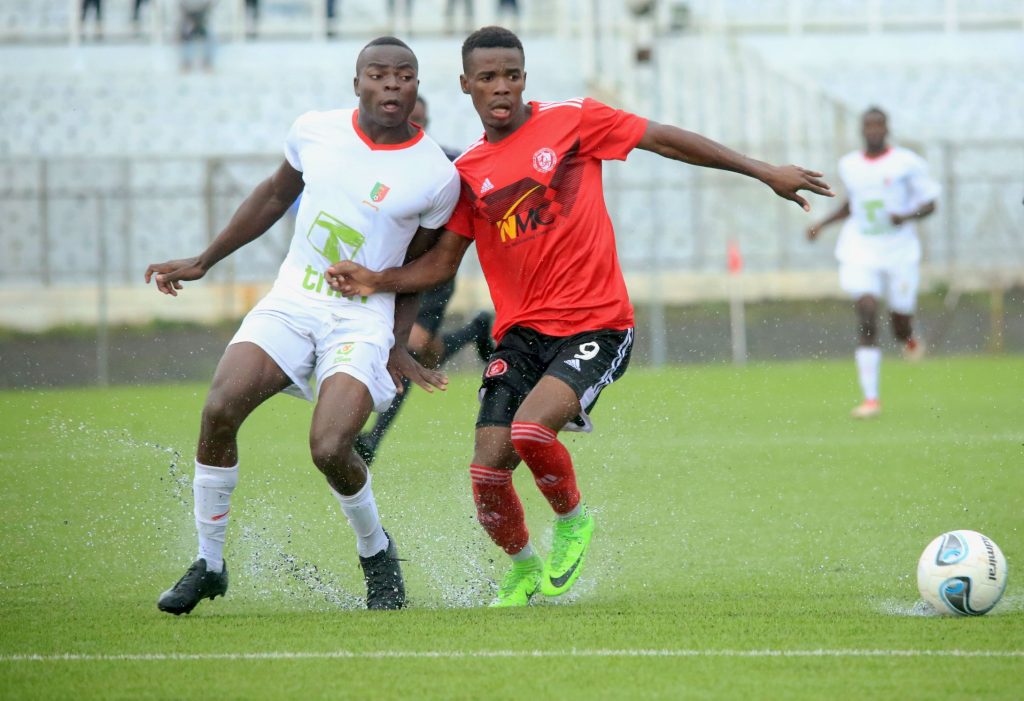 Malawi's TNM Super League defending champions Nyasa Big Bullets beat TN Stars 2-0 on Sunday afternoon to go top of the standings.
Up-and-coming striker Patrick Nyangulu scored both goals for Bullets to go two points clear ahead of displaced leaders Blue Eagles following their goalless draw against Civil Service on Wednesday.
Stars are second from bottom on eight points from 11 matches.
Bullets made it 29 points from 11 games leaving in their wake Eagles on 27 points from similar number of games with the Police-owned side now having gone three consecutive games without a win.
Second-placed Eagles are eight points ahead of third-ranked Mukuru Wanderers who returned to their base in Blantyre from the Northern Region with rare six points from two games.
Wanderers survived Ekwendeni Hammers scare to win 2-1 with Muhamad Sulumba and his former Bullets partner Chiukepo Msowoya on the scoresheet sandwiching Isaac Msiska's goal for the hosts at Mzuzu Stadium on Saturday.
The Nomads went on rampage on Sunday as they tore apart Rumphi United 4-0 with right-back Stanley Sanudi, Sulumba's double and Misheck Botomoni's effort goals wrapping up the comprehensive win.  
Rumphi are third from bottom on nine points from 11 matches.
Elsewhere, Zambian coach Dan Kabwe's days at Silver Strikers appeared numbered after yet another unconvincing away two-all draw with Sable Farming FC.
Silver are on fifth place with 16 points from 10 games, 10 points ahead of the bottom-placed Sable.
In another game played on Sunday, Dedza Dynamos beat Mzuzu hosts Moyale Barracks courtesy of Yohane Chipala's double with Llyod Njaliwa scoring for the soldiers.
Full Results:
DAY 25 Saturday 21st May, 2022
Mafco F.C 0
Kamuzu Barracks 0
Ekwendeni Hammers 1
Mighty Wanderers 2 (Isaac Msiska Muhammad Sulumba Chiukepo Msowoya)
Red Lions 1 (Luke Chima)
Civil Service F.C 1 (Khumbo Banda)
Karonga United 1 (Sherriff Shamama)
Tigers F.C 0
DAY 26 Sunday 22nd May, 2022
Rumphi United 0
Mighty Wanderers 4 (Muhammad Sulumba (2), Mischeck Botomani, Stanley Sanudi)
Moyale 1 (Lloyd Njaliwa)
Dedza Dynamos 2 (Charles Chipala 2)
Sable Farming 2 (Madalitso Chiumia, Christopher Gototo)
Silver Strikers 2 (Staine Davie, Hardy Ng'andu)
T N Stars 0
Nyasa Big Bullets 2 (Patrick Mwaungulu (2)