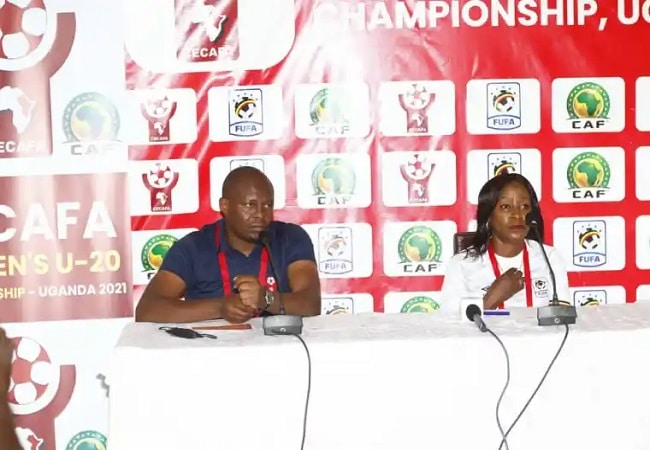 Federation of Uganda Football Associations (FUFA) has confirmed to host this year's edition of the CECAFA Senior Women's Championship that gets underway next week.
The Chairperson Local organizing committee, Hon. Florence Nakiwala Kiyingi who is also the FUFA 3rd Vice President indicated the country is ready to stage the coveted tournament which will see the participation of 8 teams.
Also Read : FIFA-FUFA LEAGUE DEVELOPMENT PROJECT LAUNCHED IN UGANDA
"FUFA is proud to host yet another Championship. And we would like to express our readiness in welcoming the rest of the teams that have confirmed participation. As the local organizing committee, we have everything set and cannot wait to get the tournament underway." She said.
Hon. Nakiwala confirmed that teams will start getting into Uganda this week with Djibouti arriving on Friday, 27th May while Tanzania will come the following day.
Whereas, the COVID-19 situation in the country has relatively eased, the Chairperson indicated they will not take any chances and thus standards operating procedures will be followed.
"We expect that all teams will undergo COVID-19 PCR tests before the start of the tournament. And we shall have the same arrangement during and after. As organizers, we don't want to give any chance and that is why we are sticking to observing the standard operating procedures." She stated.
The Championship will take place between 1st -11th June 2022 at FUFA Technical Centre, Njeru.
Groups
Group A
Uganda
Rwanda
Djibouti
Burundi
Group B
Tanzania
Zanzibar
South Sudan
Ethiopia