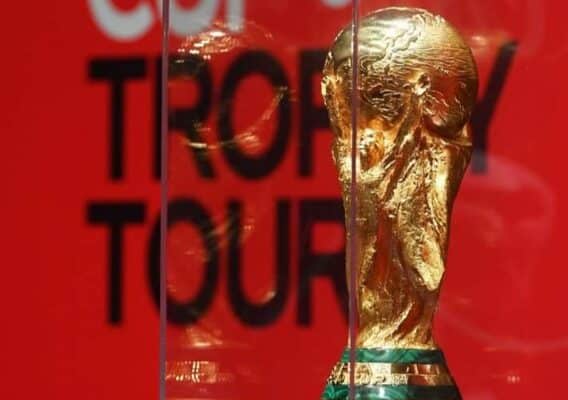 The Fifa World Cup Trophy arrived at Addis Ababa in Ethiopia on Tuesday May 24 2022 as part of a global tour.
The trophy is on a tour which Coca-Cola is sponsoring to drum up support for the 2022 World Cup which Qatar will host from November 21 to December 18 2022.
Ethiopia Monitor newspaper reports that the country's Tourism and Culture Minister Kejela Merdasa welcomed the trophy at Bole International Airport.
Former World Cup winner from Brazil Julian Belleti has accompanied the trophy which is on a tour of 51 countries around the world.
The tour of Ethiopia is for two days and will see fans being granted an opportunity to see the trophy at places such as Meskel Square.
Ethiopia is among nine African countries selected for the tour.
The trophy will reportedly head to Ethiopia state residence where it would be handed over to President Sahle-work Zewde.
Thereafter, fans will have an opportunity to sample the trophy.
The tour started in Durban, South Africa, on May 12 2022 when football greats Iker Cassilas and Kaka witnessed the occasion.
Africa will be represented at the World Cup finals in Qatar by Ghana, Tunisia, Senegal, Cameroon and Morocco.