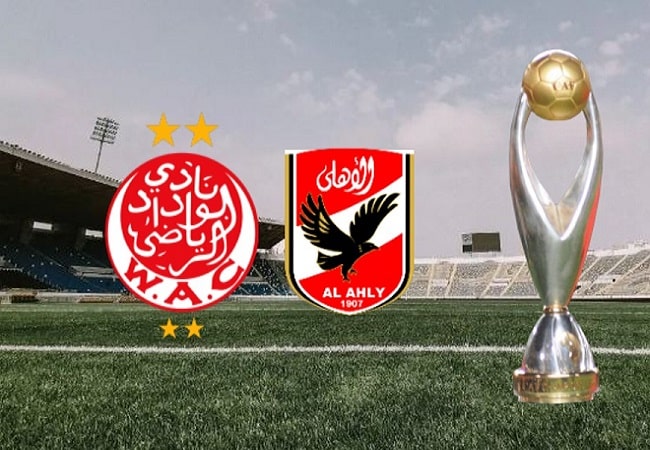 On Wednesday, CAF, together with hosts, Fédération Royale Marocaine de Football (FRMF), officially announced ticketing plans and procedures for the much-anticipated 2021-22 TotalEnergies CAF Champions League final between Al Ahly SC (Egypt) and Wydad AC (Morocco).
CAF has worked closely with both clubs and the host Federation in dividing and allocating a fair and equal distribution of tickets.
The maximum safe capacity of the Mohammed V Stadium in Casablanca, Morocco, has been set at 45,000 people, in accordance with CAF Safety and Security Regulations. 
Also Read : AL AHLY MAKE URGENT DEMANDS TO CAF AFTER CHAMPIONS LEAGUE FINAL VENUE CHOICE
These seats have been distributed as follows :
· 10,000 seats reserved for each team to enable them to acquire tickets for their supporters from CAF and the host association.
· Any tickets not purchased by a team will not be released for public sale. Therefore, these seats will remain vacant.
· 20,000 tickets will be made available to the general public.
· 5,000 tickets will be allocated to CAF stakeholders and sponsors, and to the Fédération Royale Marocaine de Football (FRMF).
CAF has confirmed that no tickets will be sold at the stadium on match day.
Also Read : MAJOR RETURNS AS AL AHLY NAME SQUAD FOR WYDAD CAF CL FINAL CLASH
In addition, arrangements have been made to assist with the visas for the visiting supporters upon their arrival in Morocco.
Gates will open at 15h00, 5 hours before Kickoff. The kick-off of the final will be given at 20h00 local time (19h00 GMT).