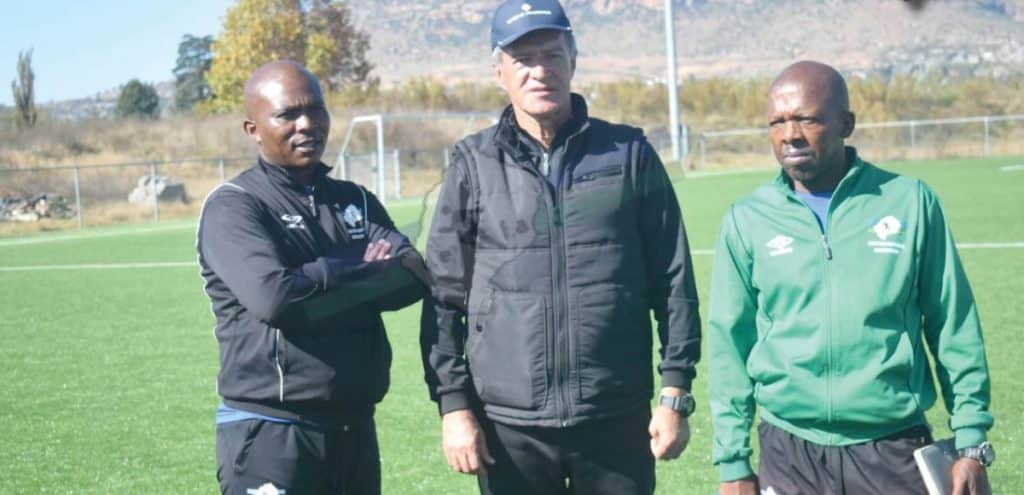 Lesotho coach Veselin Jelusic has released his 23-member squad for the forthcoming 2023 Africa Cup of Nations (AFCON) Group H qualifiers against Comoros and Cote d'Ivoire.
The coach included in the squad South Africa-based Ts'oarelo Bereng from Black Eagles, Tumelo Makha (TTM FC) and Golden Arrows' Sera Motebang alongside America-based Lesia Thetsane (Ballard FC) and Masoabi Nkoto from Georgia's Merani Martvili.
Jelusic told Lesotho FA website that his charges will fine tune for the matches via a friendly against Namibia and Ethiopia on May 26 and 29.
"The friendly matches will give us an idea of which players can be in the starting line-up against Comoros and we hope that from the two games, we get something positive that will give us momentum going into the important fixtures against Comoros and Cote d'voire," Jelusic told a media briefing on Tuesday.
"Yes, we have done our homework on our opponents. We have watched a lot of clips and we all know that Comoros played at the Africa Cup of Nations in Cameroon a few months ago. They won against some of the best African teams such as Ghana."
The Serb said he was under no illusion that Lesotho would be up against quality opposition in the Elephants and the islanders.
"There are a lot of clips and possibilities to see their players because a lot of them play in Europe. We know a lot about them. Cote d'voire, they have players in the English Premier league, and we know that Wilfred Zaha scored a few days ago as Crystal Palace beat Manchester United. A very strong team with a lot of players in different leagues in Europe," he said.
Likuena are gearing up for a meeting with Comoros on June 3 then Cote d'Ivoire six days later.
Lesotho will host their matches at Dobsonville Stadium due to the unavailability of their home venue as it did not pass CAF test.
Lesotho final squad
GOALKEEPERS: Monaheng Ramalefane (Matlama), Sekhoane Moerane (LMPS), Tankiso Chaba (LCS)
DEFENDERS: Thabang Malane (LCS), Basia Makepe (LMPS), Motlomelo Mkwanazi – (Bantu), Kopano Tseka (LCS), Lehlohonolo Lenka (LCS), Rethabile Mokokoane (Matlama) Rethabile Senkoto (Lifofane), Rethabile Rasethunts'a, (Linare), Ts'iame Ramabel (LDF).
MIDFIELDERS: Ts'epo Toloane (LDF), Ts'oarelo Bereng (Black Eagles SA), Thabo Mafatle (Lijabatho), Lesia Thetsane (Ballard FC-USA), Lisema Lebokollane (Matlama), Tumelo Makha (TTM FC-SA).
FORWARDS: Rets'elisitsoe Mopeli (Lijabatho), Katleho Makateng (LDF), Sera Motebang (Golden Arrows SA), Jane Thabants'o (Matlama), Masoabi Nkoto (Merani Martvili-Georgia).