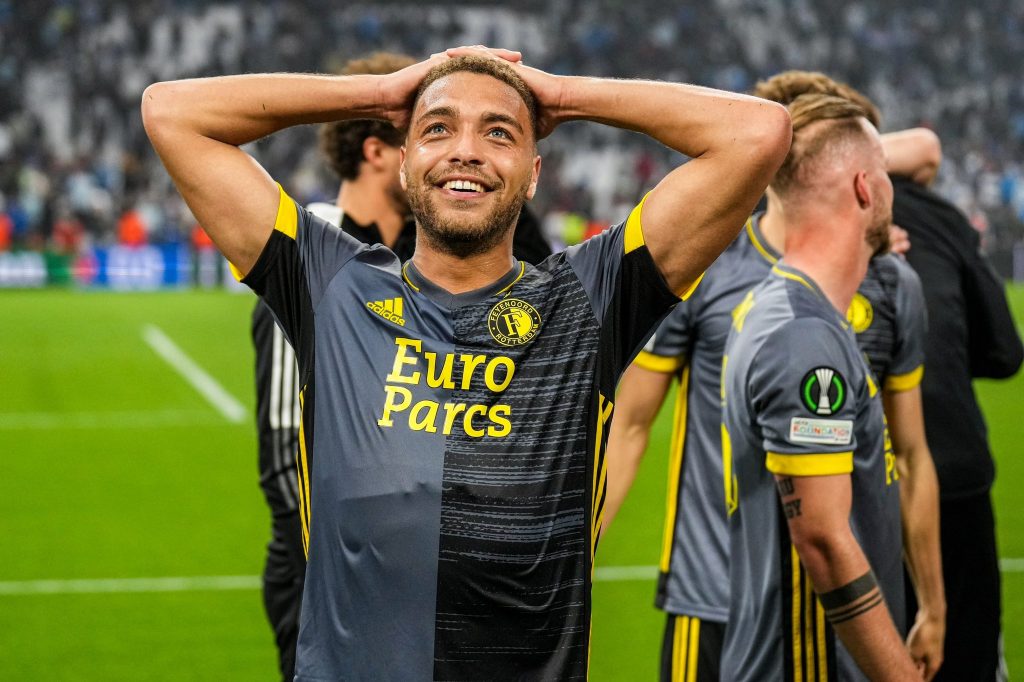 Following the expiration of Cyriel Dessers' loan, Feyenoord has confirmed that he will not be signed on a permanent basis.
On Wednesday, the Dutch behemoth announced the news on their website.
Dessers joined Feyenoord on a one-year loan from Belgian top-flight club KRC Genk, where he scored 20 goals in 41 games across all competitions previous season.
He scored ten goals to assist Feyenoord reach the final of the inaugural Europa Conference League.
Unfortunately, he was unable to lead them to victory, as they were defeated 1-0 by Roma in the final.
"Feyenoord will not exercise the contractual option vis-à-vis Racing Genk to permanently recruit Cyriel Dessers.
" The club had until midnight tonight to raise a purchase option in the lease with KRC Genk, but has decided not to."
Feyenoord's technical director Frank Arnesen is pleased to reflect on the previous season with Dessers.
"A memorable year, for many reasons. Cyriel did exactly what we got him for: score goals and make a difference.
"He has been instrumental in the club's European success this year.
"And not unimportant: he has stolen the hearts of the public in De Kuip.
"We therefore wish him every success in the continuation of his football career."
Dessers told Feyenoord's website about his successful loan move:
"I had a fantastic time at Feyenoord. Last year I chose this club just before the market closed and that decision has been one of the best of my career.
"The whole season was one big adventure, with the success in Europe and the wonderful interaction with the public proudly standing out.
" I will cherish jersey number 33 and Feyenoord for the rest of my life."