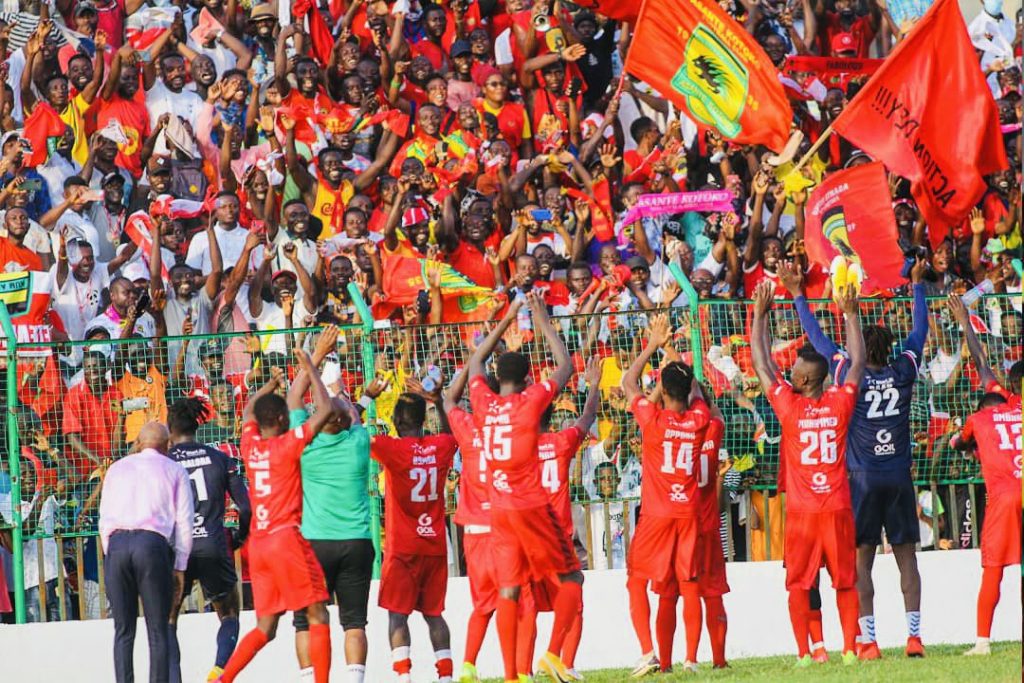 After a tie against AshantiGold in the Adansi derby at the Obuasi Len Clay Stadium on Thursday, Asante Kotoko won their record-extending 25th Ghana Premier League title.
The Porcupine Warriors won their first title since 2014, dethroning sworn rivals Hearts of Oak, who had won the trophy the previous season.
Prosper Narteh's team went into the game knowing that a point would be enough to capture the championship with three games to spare, and they gave it their all.
They got off to a rocky start, and the Miners took advantage, netting a fantastic opener through in-form forward Yaw Annor.
The score came in the 10th minute and forced Kotoko to step up their game. They started to produce great chances, but as the first half came to a close, they were unable to capitalise.
Kotoko came out of the interval with a renewed sense of purpose, and they were rewarded in the 66th minute when Maxwell Agyemang headed home.
Kotoko managed to hold on for a draw, confirming their title.
Hearts of Oak won the league for the first time in almost a decade last season, and they came close but dropped short.
This season, Kotoko are merited champions, having made a good start and maintained their top level throughout the campaign.
They spent pre-season in Dubai, United Arab Emirates, which has been praised in light of their incredible run to the title.