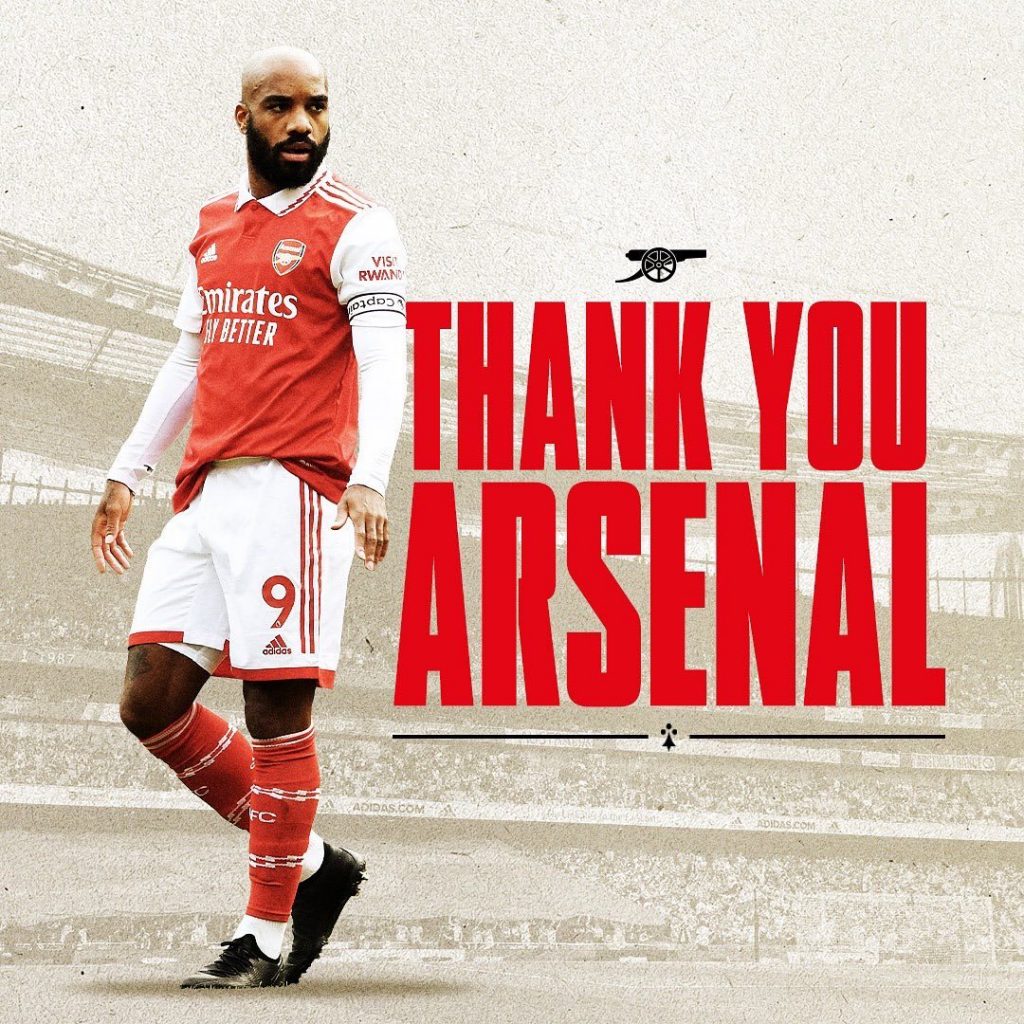 Alexandre Lacazette's Arsenal career is concluded after five seasons, 206 games, and 71 goals.
The striker will leave the club at the conclusion of his contract this summer, but he will carry a lot of memories with him from his time in north London.
Arsene Wenger signed the Frenchman in the summer of 2017 and he made an immediate impact for the Gunners, scoring 94 seconds into his Premier League debut and went on to score 17 goals in his first season.
He surpassed that total the next season, scoring 19 goals in all competitions, earning him the title of Arsenal Player of the Season.
The next season, now under Mikel Arteta's tutelage, he was instrumental in theFA Cup triumph, hoisting the cup after a 2-1 victory over Chelsea at Wembley.
During his fourth season with the club, he scored 17 goals, including his 50th Premier League goal, making him only the 10th Arsenal player to reach that milestone.
Last season, he scored several more important goals and served as captain for the second half of the season.
The 31-year-old Frenchman told Arsenal Media at the end of the season that it was time for him to have "a new experience and a new adventure."
"I really felt at home at the training ground and the stadium – I used to call it my garden!
"When I came to Arsenal, I was a bit like a kid with big names, big players, a lot of pressure, and I was not talking so much.
"Year after year I started to talk more, my English got better, my relationships with people at the club got stronger and with the players as well. So I'm happy for who I am now and where I came from."
Laca, who scored four goals against Spurs and is the first north London derby goalscorer at the Tottenham Hotspur Stadium, ended his goodbye interview with a message for the supporters with whom he developed such a close bond over the last five years.
"I want to say thank you, a big thank you because there was a lot of expectation from me when I signed, the welcome was amazing for me.
"I felt straight away comfortable to play for the team and during my five years it's been amazing with the fans in the stadium.
"Thank you for the song as well, I never talked about it, but it really touched me a lot and, a big thank you for everything.
"I'll keep in contact with my team-mates, with the coaches, with the club.
"I supported Arsenal since I was young, so obviously I'm going to keep supporting them.
"I know I will come back to the stadium as well.
"Like we say, 'Once a Gunner, always a Gunner.'"