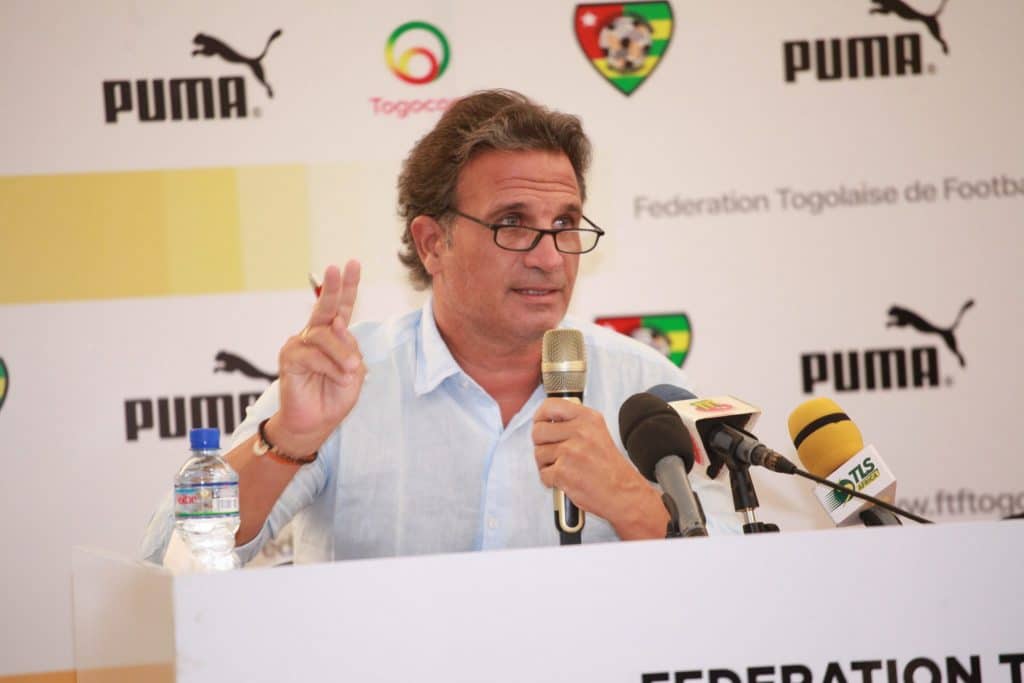 Togo coach Paulo Duarte has rued his team's missed chances in a 2023 Africa Cup of Nations group stage match against Eswatini.
Togo led twice but surrendered the lead to settle for a two-all draw on Friday evening.
The Portuguese mentor said his team lacked the cutting edge to finish off the game.
"I want to thank the public for the motivation they gave us today. I also congratulate my players despite the bizarre result. We created good opportunities and gave everything," he told Togo FA website.
"It's a match that we could win 4, 5, 6-0. We created a lot of interesting situations. It's a match that we must not lose but now the opponent shot three to score two goals. We have to deal with this disappointment".
Eswatini scored twice from three shots on target as they came from behind twice to force a two-all draw with hosts Togo at Stade de Kegue.
The minnows from Southern Africa have since gone top of Group B of the 2023 Africa Cup of Nations (AFCON) qualifier with one point, at par with second-placed Togo.
Burkina Faso are third and Cape Verde bottom.
Placca Fessou had Togo flying barely 20 minutes into the game, his fierce freekick slipping through the grasp of Eswatini goalkeeper Sandanezwe.
Togo had the chances to kill off the game, their 20 attempts including 10 on target compared to nine shots and only three on target for the visitors spoke volumes of the hosts dominance and with it, wastefulness.
The hosts led 1-0 at break and when play resumed, they continued missing clear-cut chances, including hitting the side-netting through Kodjo Doh.
Eswatini's Sibelo Ndzinisa finally punished the hosts when he rose to meet a cross from the right and guide the ball into the net in the 85th minute to make it 1-1.