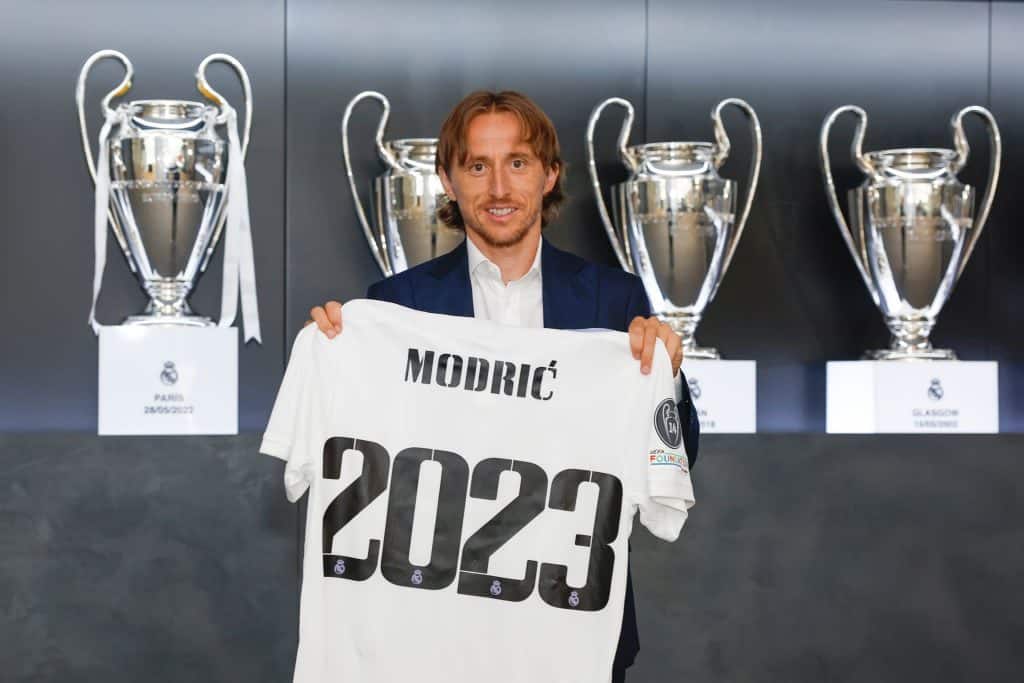 Luka Modric has extended his stay at Real Madrid for another year, bringing his total time at the Santiago Bernabeu to 11 years.
The veteran Croatian is still an important part of Los Blancos' midfield, and he put in a series of outstanding performances last month when they won the Champions League.
The 36-year-contract old's was slated to expire at the end of June, but both the player and the club were confident that new terms would be negotiated.
And on Wednesday, Real Madrid confirmed that Modric has signed a new deal in the Spanish capital.
Modric joined Real Madrid for £30 million from Tottenham Hotspur in the summer of 2012, although he struggled in his first season in La Liga.
Following Carlo Ancelotti's first season as Real Madrid manager, he blossomed in his second season and has since established himself as one of the best midfielders in the game's history.
Modric has played 436 times for Los Blancos in all competitions, winning five European Cups in the process.
In the meantime, Real Madrid is getting closer to signing Aurelien Tchouameni after reaching an agreement with Monaco on a cost.