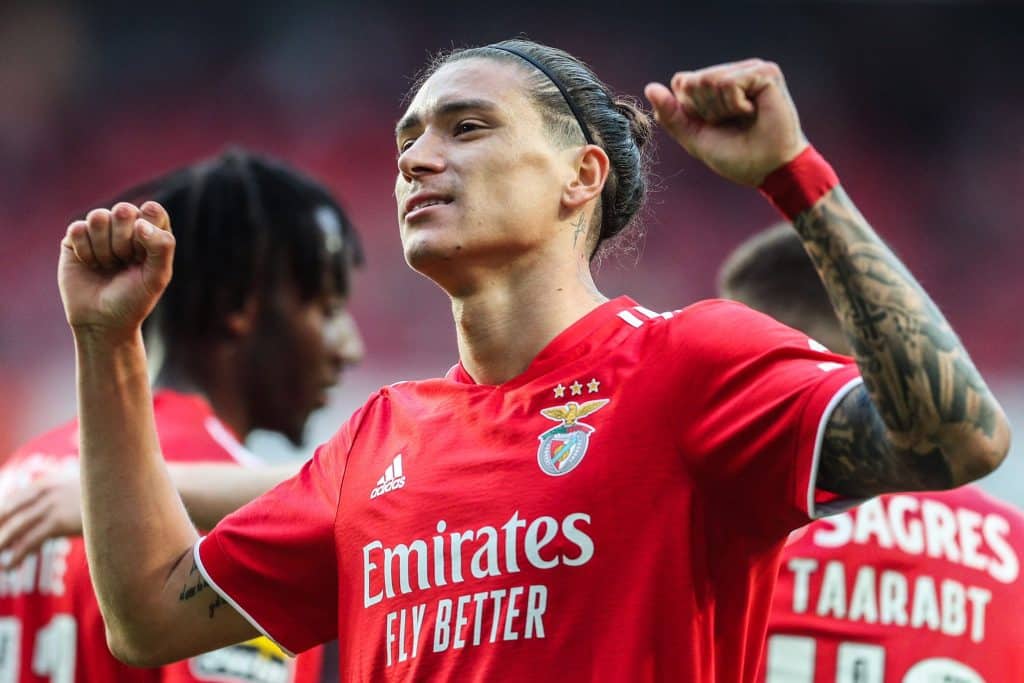 Darwin Nunez, a striker for Benfica, has agreed to personal terms with Liverpool.
Liverpool had initiated talks with the Portuguese club on Wednesday and would have to break their transfer record to sign Nunez, according to reports.
They've taken another step closer to obtaining his signature.
According to sources, no contract has been signed with the player, and the clubs have not reached an agreement.
Any sale of Nunez by Benfica is anticipated to be worth around €100 million (£85.5 million).
The framework of the contract is thought to be under discussion.
Benfica is thought to be seeking roughly €80 million in guarantees, with a further €20 million in performance-related add-ons that they believe are possible.
Jurgen Klopp is a major fan of the Uruguayan striker, who is poised to join Bayern Munich as a replacement for Sadio Mane.
On Wednesday, Liverpool turned down a £30 million approach from Bayern Munich for Mane.
Nunez, who scored 34 goals in 41 games for Benfica in 2021-22, is a fantastic fit for Liverpool in terms of style and ability to play out wide and through the middle, according to the Reds.
Benfica paid Almeria €24 million for Nunez in 2020, and the Spanish club would be entitled to 20% of any profit if the attacker leaves this summer as predicted.
When he scored against Liverpool in both legs of their Champions League quarter-final, the 22-year-old impressed Klopp and his coaching staff.
Klopp stated before Liverpool's 3-3 draw at Anfield in April:
"Extremely good looking boy, huh? And a decent player as well. Really good.
I knew before, of course, but he played pretty much in front of me with his tough battles with Ibrahima Konate.
"He was physically strong, quick, was calm around his finish.
"I always say in these situations if he is healthy, it's a big career ahead of him."