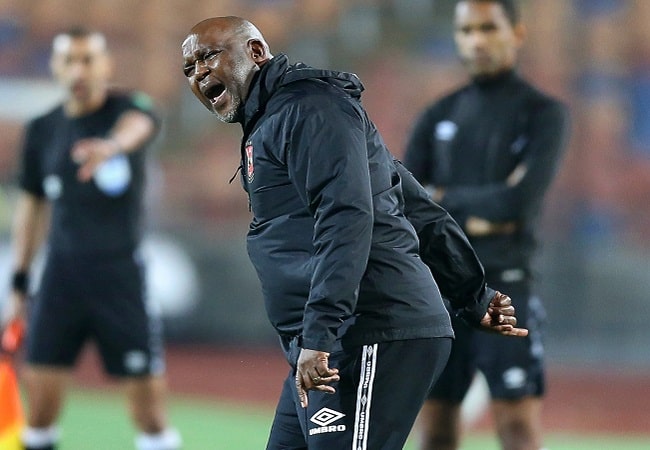 Egyptian giants Al Ahly coach Pitso Mosimane, who is scheduled to meet the club's top brass including president Mahmoud El Khatib on Friday to discuss his future at Ahly which apparently hangs in the balance, said coaching the Red Devils comes with a lot of stress and sickness.
"I don't know how I am doing it, thanks to God I am still part of it." He said.
"It's a difficult environment that is tiring. And it takes a lot of my energy. Coaching has a lot of stresses and sicknesses. I have suffered from those things, I must tell you the truth.
"I have suffered from fatigue, I have suffered stress. And I have even suffered from high blood pressure. But, it is the nature of the business. It is the nature of the game, it's the nature of the club.
"It's stress, you don't sleep well. It is never easy and it is not all about the social media and pressure of supporters."
Also Read : AL AHLY PRESIDENT DATES COACH PITSO MOSIMANE IN CRUCIAL MEETINGS
Mosimane added that sometimes pressure comes from the performances of players.
"It is also about the players — players also put you under pressure because you want them to do something and some do it and others don't do it. Some don't understand and others don't want to understand.
"It is like that at every club, it is not only about Al Ahly. You find all those things where some players fit and others don't.
"Other players are favourites and have questions from the stands and social media asking why you don't play this man. Sometimes you play him and he does nothing but they still love him."