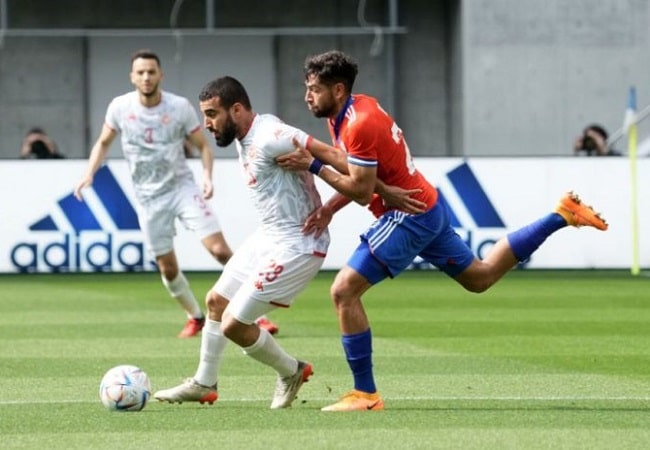 Tunisia beat Chile 2-0 on Friday to reach the final against the host Japan of the invitational tournament. The Blue Samurai of Japan earlier smashed the Black Stars of Ghana 4-1 in Friday's other match in their build-up to the 2022 World Cup.
Also Read : KIRIN CUP 2022 : WATCH HIGHLIGHTS OF JAPAN VS GHANA MATCH
Ghana will play Chile on Tuesday as the losers in the opening match of the tournament will fight for the bronze medal of the tournament put together by the Japanese federation.
The Carthage Eagles of Tunisia demonstrated why they should be in the final when they outclassed Chile with goals from defender Ali Abdi and midfielder Issam Jebali.
Abdi, who plays for French side Caen, gave the Carthage Eagles the lead just before half-time before Jebali sealed the victory in the 89th minute.
Goalkeeper Aymen Dahmen saved a penalty late in the game to ensure that Tunisia plays in Tuesday's final against Japan.