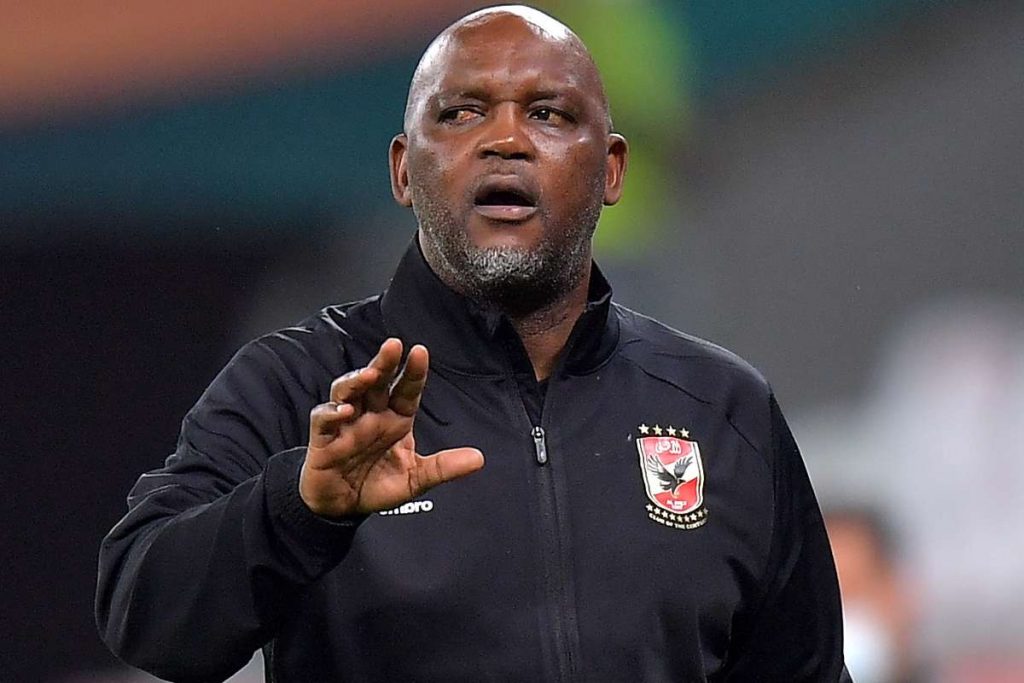 It is over between Al Ahly and South African coach Pitso Mosimane who has opted to walk out on the Egyptian giants coaching job.
Al Ahly have confirmed the exit of Mosimane who had come under intense pressure from the Cairo club's former players after the CAF Champions League 2-0 final loss to Wydad Casablanca.
"Samy Komsan will take charge of the team for forthcoming games after the departure of the South African coach, Pitso Mosimane," the club announced.
Full statement:
Al Ahly and Pitso Mosimane reached an agreement to part ways. Mahmoud El Khatib, the club's president, held a meeting with Yassin Mansour, the chairman of Al Ahly Football Company, Hossam Ghaly, the club's board member, and the Planning Committee members, to discuss Mosimane's future with the club.
During the meeting, they all decided that he should continue his mission with Al Ahly as a result of the achievements he managed to accomplish during the previous period.
However, during the meeting that was previously held, Mosimane requested to leave and that he is satisfied with the achievements he managed to accomplish with the club.
Later on, Mosimane's decision was discussed and it was decided to approve his request to part ways with the club and to thank him for the achievements that he accomplished with the club.