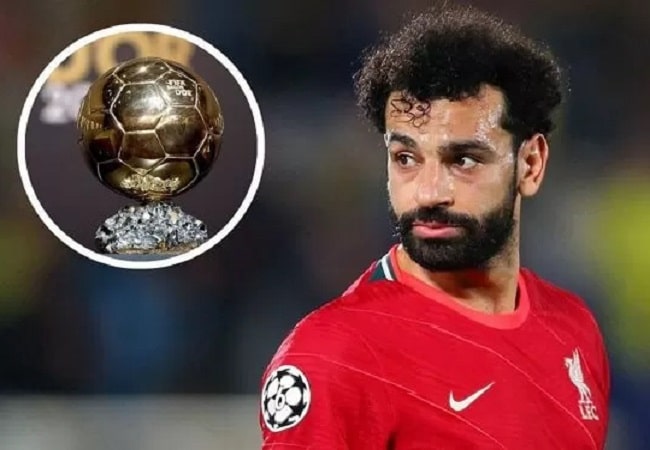 Egyptian star, Mohamed Salah recorded yet another stellar campaign with Liverpool, securing two trophies with the club, while picking up a couple of individual accolades along the way.
Salah was recently named the PFA Player of the Season by his fellow peers in the Premier League. The 29-year-old also shared the Premier League top scorers award with Son Heung-min (25), while claiming the Premier League Playmaker award as well.
Also Read : SALAH DESERVES TO WIN PFA PLAYERS' PLAYER OF THE YEAR AWARD-KLOPP
Speaking to France Football, Salah recently spoke about Liverpool's loss in the UEFA Champions League final and also, his goal of being recognised as the best player in the world for his chances of winning the coveted Ballon d'Or award.
"We deserved to win, we had more chances." Salah told France Football.
"I had two or three clear chances but Thibaut Courtois made incredible saves. It's his job. That's what Real Madrid signed him for, it was his night."
"I want to be recognised as the best player in the world. And the Ballon d'Or is at the forefront of my goals.
"I want to win it to join George Weah, the only African. It's true, I was shocked by my ranking in 2021.
"For this year, this defeat against Real Madrid is a disadvantage, even if I played a good game in the final.
"But it doesn't cancel out everything I've achieved for months. Let's wait for the vote. And if I'm not Ballon d'Or in 2022, I'll do everything I can to be the next one. Continued Salah.
The former Chelsea winger also explained why he sometimes chooses to take his shirt off after scoring, stating that he feels good about his body, especially after all his hard work.
"When you fight so hard to build a perfect body, you don't have to be shy." Salah added.