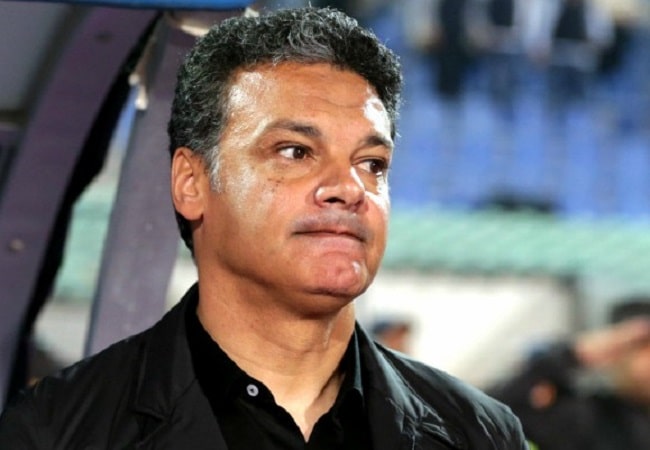 Egyptian Ehab Galal succeeded Carlos Queiroz two months ago after the Portuguese failed to agree terms to extend his contract.
Also Read : EFA BOARD MEMBER DESCRIBES THE EVENTS THAT LED TO THE APPOINTMENT OF GALAL
But a 2-0 defeat against Ethiopia in 2023 Africa Cup of Nations qualifying last week left Egyptians fuming and calling for the coach's head even before the 4-1 friendly defeat against South Korea on Tuesday.
Also Read : AFCON 2023 QUALIFIERS : MOSTAFA MOHAMED INSPIRE EGYPT TO WINNING DEBUT VS GUINEA
Gamal Allam, head of the Egyptian Football Association, called in to a popular TV talk show this week to say that two members of the EFA board were already looking at possible replacements for Galal, effectively sacking him live on air.
According to local media reports, Galal learnt of his dismissal when he was about to board a plane to Seoul. He bade the players farewell after the South Korea friendly and flew to the US for a holiday.
"We are looking to correct our mistake." Allam told TV host Ahmed Moussa. When asked why they had hired Galal in the first place, his response raised eyebrows in the football crazy nation of 103 million people.
"I asked the man in charge of money at the federation whether we had dollars in the safe to pay for another foreign coach. He told me we didn't." said Allam.
"We chose an Egyptian coach because of the country's economic situation and the rising value of the dollar."
He said Galal was making 750,000 Egyptian pounds a month (about $40,000), while his Portuguese predecessor Queiroz was cashing in $127,000 a month.
Also Read : Also Read : ETHIOPIA STUN EGYPT, NABY KEITA WINS IT FOR GUINEA OVER MALAWI
Since his appointement, Galal led the Pharaohs to one victory 1-0 against Guinea. He unfortunately registered two defeats as Ethiopia frustrated Egypt on 2-0 in their second game in the AFCON 2023 qualifiers. And the worse was the Pharaohs' 4-1 loss to South Korea in friendly on Tuesday.