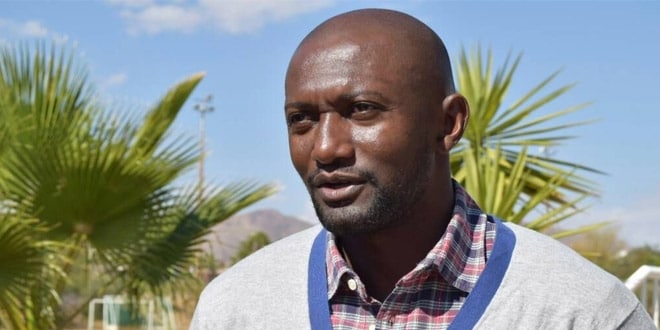 Newly-appointed Namibia coach Collin Benjamin has called for support from all stakeholders for him to succeeed in the job.
The former Germany's Hamburg SV midfielder and defender spoke to Namibian newspaper soon after his unveiling earlier this week.
"I obviously need a strong team, the support of the Namibian nation and the media. Everything is going to be done in consultation with the leadership and I think the open-door policy is going to apply to everybody. We are going to listen and see what can be implemented," Benjamin is quoted saying.
He has taken over the mantle from stand-in coach Bobby Samaria who had filled the void created by the exit of long-serving Ricardo Manetti.
Benjamin said his management style of he Brave Warrriors would revolve on "an open-door policy.".
The former Namibia skipper, who is aged 43 years old, has signed a five-year contract.
Benjamin's first assignment would be at next month's Cosafa Cup scheduled for South Africa next month.
Namibia were drawn with Madagascar in the first quarter-final of the regional competition to run from July 5 to 17.

Benjamin played for Hamburg SV for 10 years before becoming an assistant coach for second division side, 1860 Munich, then returning home.