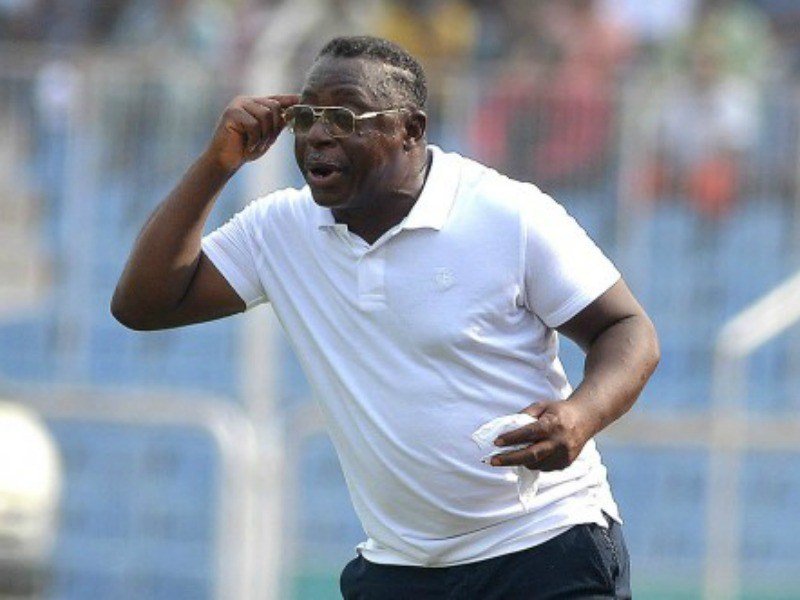 Heartland FC head coach Erasmus Onu said his players had to dig deeper to secure a win and kept their survival hope alive.
Even as they continued to fight on the field to avoid relegation, Heartland's issues off the field don't appear to be helping.
Coach Erasmus reportedly referred to the off-field issues with the legendary phrase "It is garbage in rubbish out" after his team battled to a 1-0 victory over Katsina United to bring up a much-needed three points that somewhat improved their standing on the log.
While expressing optimism about their ability to maintain their spot in the top level, he said in a post-match interview that the club management must play a role.
"Yes it was actually difficult, if you look at this team it is one of the well-structured teams in the league.
"You see this team, Akwa United and Rangers are some of the well-structured teams in the league and I have played against them.
"We were lucky to have taken our chance and won today" he said.
According to Onu their persistence paid off.
"I told the boys to go back and continue to push and it paid off in the second half though it was a penalty but it was worth it", Ọnụ told www.npfl.ng
Katsina United Coach Usman Abdallah congratulated Heartland but questioned the penalty call insisting it was a wrong decision from the centre referee.
"Heartland played well and it was a well-deserved victory which they needed but it was unfortunate that the penalty call was a wrong one because from where I was standing I did not see what the offence", complained Usman.