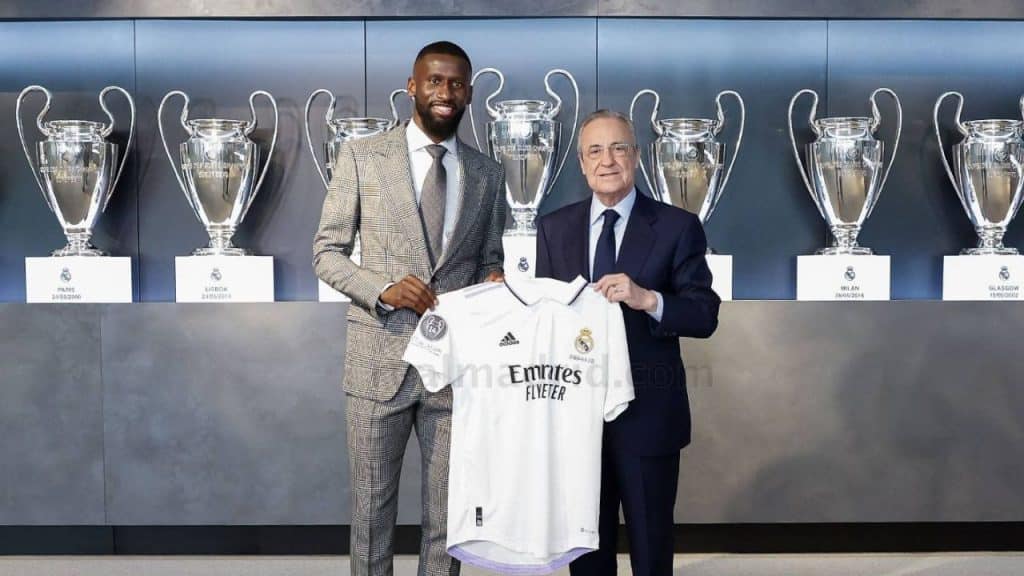 Real Madrid president Florentino Perez says the club's new signing Antonio Rüdiger is one of the best defenders in the world.
This Monday is the Rüdiger day at Real Madrid as the German centre-back joined the club for his unveiling ceremony after agreeing a four-year deal with them earlier this month.
Before responding to the media's questions, Antonio Rüdiger received some special praises from Real Madrid president Perez who lauded him as one of the best at his position in the world.
Read more : Rüdiger's shirt number at Real Madrid revealed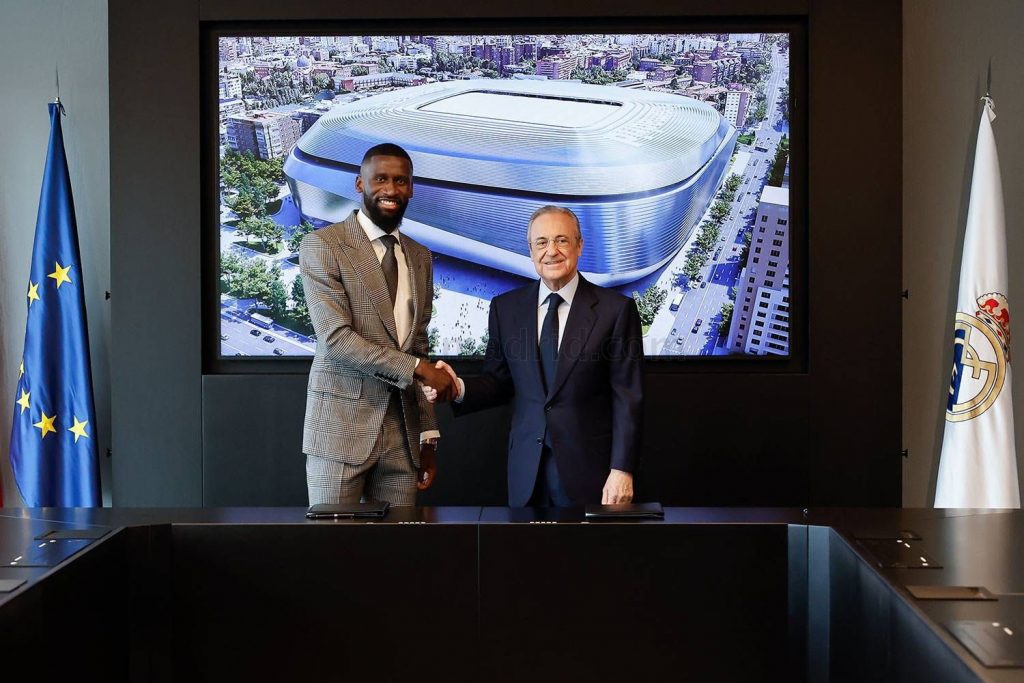 "Antonio, welcome to your house, welcome to Real Madrid", Perez said first.
"Antonio is one of the best defenders in the world. He has all the qualities to succeed at Real Madrid.
"We are glad to have a player like you who has won everything. You come from a friendly club, like Chelsea, where you were an example, as well as in the German national team. We are happy to have you here", he added.
Speaking after his new president, Antonio Rüdiger thanked the latter for bringing him at the Santiago Bernabéu.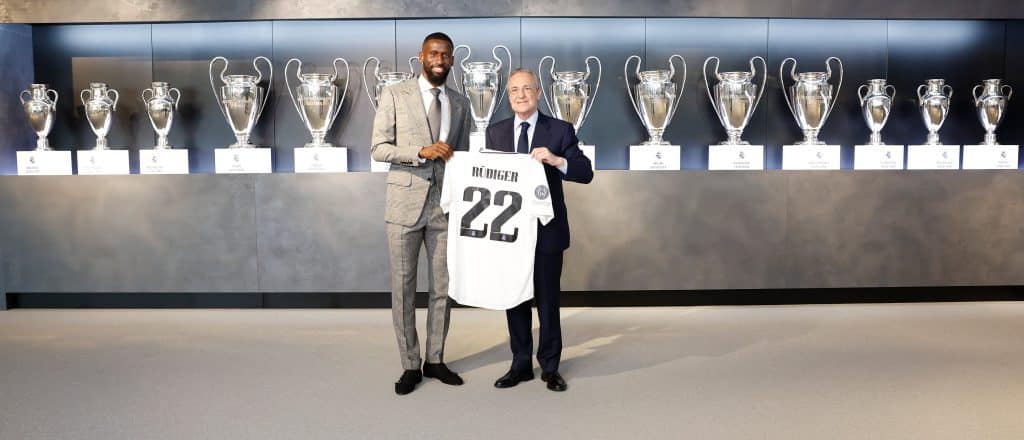 "I want to thank President Florentino and the club for giving me the chance to play here. I'll give my everything to win many trophies here. Hala Madrid", the former Chelsea defender said.
"Real Madrid is stacked with great players, but I'm confident going into this. I bring competition, it's healthy for everyone.
"Ancelotti said he wants me and that I can be very helpful. At my age, that's enough for me. You have to fight for your place.
"I saw Real Madrid's trophy cabinet and then the pressure starts. You have to enjoy it."