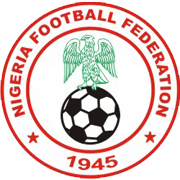 The Nigerian President Muhammadu Buhari has ordered the Nigeria Football Federation (NFF) to start the procedure for holding fresh elections for its Executive Committee right away.
The current administration of the NFF ends in September with no plan yet for a fresh election.
Additionally, President Buhari ordered that the NFF Statutes, the country's football administration tool, be changed to accommodate additional stakeholders who had previously been excluded from or refused equal representation in the NFF congress.
These instructions were included in a letter from Sunday Dare, the honorable minister of youth and sports development, dated June 17, 2022, and issued to Amaju Pinnick, president of the Nigeria Football Federation.
The leadership of the NFF was urged by President Buhari to make sure that the amended statutes reflect the national yearnings, aspirations, and peculiarities of Nigeria as a sovereign nation while being in line with the principles and goals of football as established by FIFA, which reaffirmed the Federal Government's support for football development in the nation.