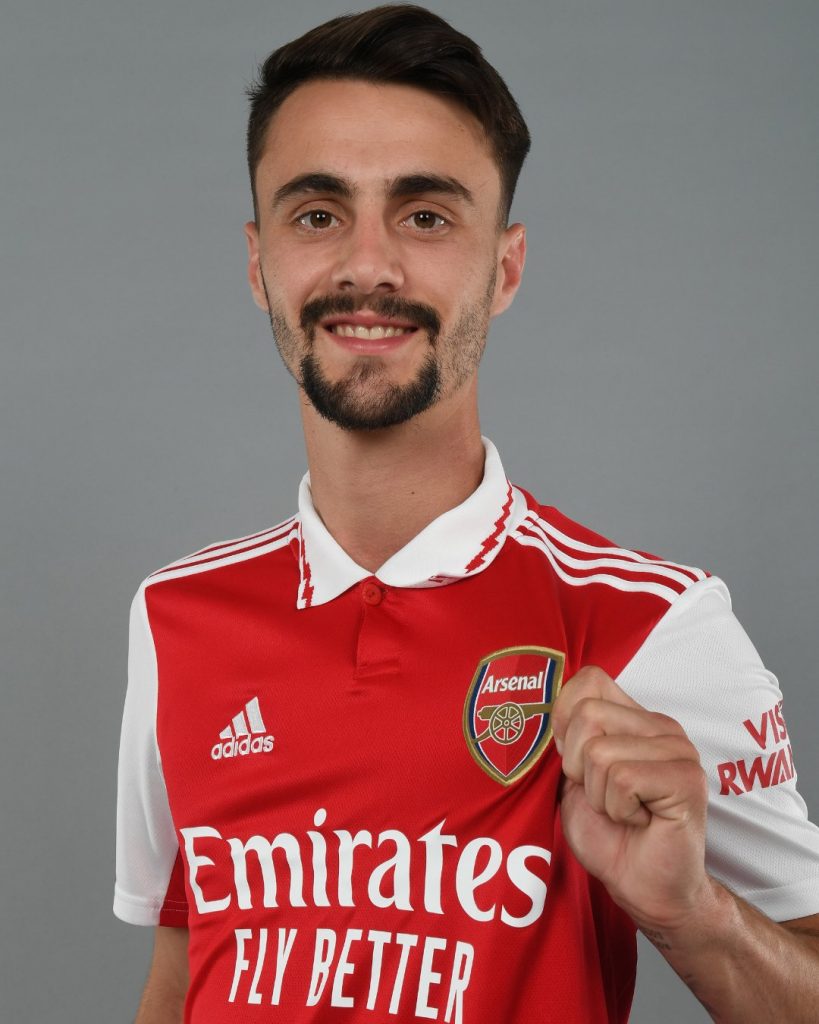 Arsenal have completed the signing of FC Porto midfielder Fabio Vieira on a long-term contract.
The 22-year-old midfielder made 54 appearances while playing for Porto, where he progressed through the club's junior academy.
He made his first team debut in June 2020 and was a member of the Primeira Liga championship teams in both 2019–2020 and 2021/22.

Fabio, a Portuguese Under-21 international, has made 21 appearances and scored an outstanding 13 goals. He also played in all five of Portugal's tournament games as they became runners-up at the 2019 UEFA Under-19 Championship, representing his nation at the youngest level.
Fabio made 27 appearances for the Primeira Liga champions last season, contributing six goals and 14 assists in the league campaign.
"We're really happy to have completed the signing of Fabio from FC Porto," stated technical director Edu.
"Fabio is a unique player who is at ease with the ball in the last third of the field.
"We are all eager to collaborate with him and benefit from his future assistance to Arsenal. Now that we've started working hard, we're eager to close off this transfer window as forcefully as we can.
"I am very happy that we have found and signed such a remarkable talent," Mikel Arteta continued. Fabio is a very imaginative player that will enhance our offensive performance with his high caliber and adaptability.
"We warmly welcome Fabio and his family to our club and are forward to get to work with him before the upcoming season.
Fabio will soon begin preseason practice with his new teammates while donning the number 21 jersey.
Everyone at Arsenal extends a warm welcome to Fabio.
The transfer is contingent on all legal procedures being completed.