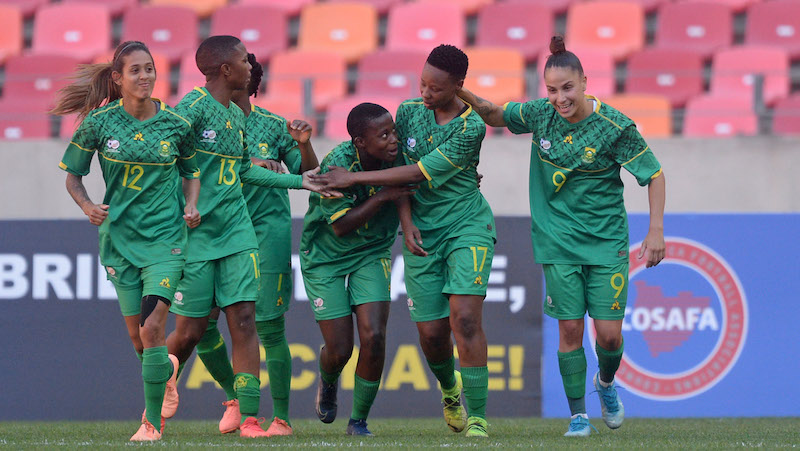 South African Football Association (SAFA) has promised senior women's team players a total bonus of R10 million if they win next month's Women's Africa Cup of Nations.
SAFA president Danny Jordan made the pledge during Banyana Banyana's send off on Tuesday in Johannesburg.
Jordaan said the players will share R9,2 million should they win the continental title.
He said the remaining R800 000 will be used for other costs related to the team's travel and stay in Morocco.
"We are going to pay R9,2 million in bonuses for this team on the basis that they win the Awcon. So if they win Awcon we will pay R9,2m. If you look at the other costs, in other words our total investment in this team for specifically this Awcon, it is R10 million," Jordaan told SAFA website.
"This is our commitment and confidence in Banyana Banyana. This R10 million is the highest amount ever paid to any national team, men and women. So you have broken the barriers. You will have the highest amount ever paid to any national team in the history of South African football."
Banyana Banyana co-captain Refiloe Jane has since welcomed the incentives saying they would work harder in Morocco.
"I know that besides the motivation of wanting to receive the money, we also want to go out there and represent our nation because we are not only representing ourselves but our families, friends and other players in other leagues," Jane said.
SAFA CEO Advocate Tebogo Motlanthe said the players will receive R400 000 each should they win the tournament.
"Let me emphasize that in our meeting with the players they said they were just looking at the first prize [winning the tournament]," he said.
South Africa are in the same group with Nigeria, Botswana and Burundi at the tournament which kicks off on July 2