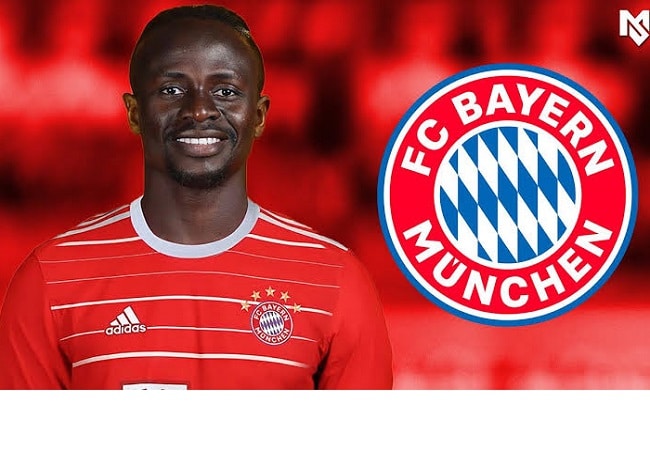 Bayern Munich new signing Sadio Mane has said he was not bothered by where he will play for the Bundesliga champions.
Mane told Bayern Munich website he will play wherever coach Julian Naglesman wants to feature him.
"I'm a player who can play in three or four positions. I'm just happy when the goalkeeper doesn't put me in goal or in defence," he said.
The 30-year-old Senegalese, added: "I think the person who can best answer that question is here at the front," said the attacker, pointing smilingly to Julian Nagelsmann."
Nagelsmann lauded Mané's humility for putting the interest of the team first.

"Very. Right from the first conversation he made a very selfless impression, which is extraordinary for a player with such a big name. He said, quite modestly, he can imagine himself in any position. It's rare to experience that in a first conversation, that a player puts themselves completely at the service of the club and the coach. That made our urge to get the signing over the line even greater," he said.
Mane has made a sensational switch from Liverpool in England.