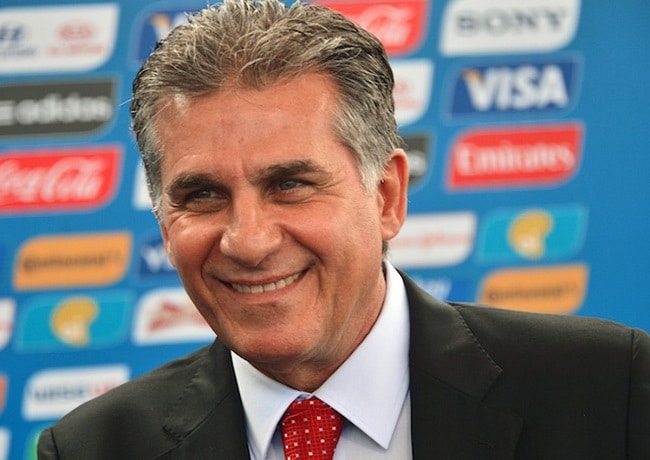 Egyptian Football Association (EFA) board member Hazem Emam announced on Friday that they are close to announcing the name of the new national team coach.
At the same time the EFA board member denied reports that former Portuguese coach Carlos Queiroz made managerial and financial demands to return to his post.
"We prepared a shortlist of nominated coaches to be in charge of the national team. And we started negotiations with them." Emam told a television programme early on Friday.
"All reports related to Queiroz's financial and managerial demands not true as we are also in talks with other coaches including the Portuguese coach." The EFA board member added.
ALso Read : 'CARLOS QUEIROZ IS IN TALKS WITH EFA TO TAKE OVER EGYPT AGAIN'
"We will announce everything soon." Emam said.
The EFA parted ways with Pharaohs' coach Ehab Galal after he had been in charge for less than two months.
Also Read : EGYPT FA AXE GALAL AFTER JUST THREE GAMES IN CHARGE OF PHARAOHS
Galal was named as Egypt coach on 25 April after the departure of coach Queiroz, whose contract expired after the Pharaohs' failure in the World Cup qualifiers.