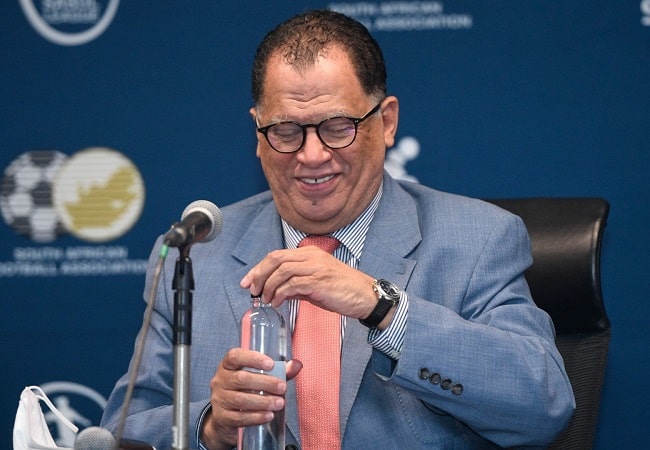 Outgoing president, Danny Jordaan has won the SA Football Association (Safa) presidential race by an overwhelming majority over challengers Ria Ledwaba and Solly Mohlabeng.
Words from the SAFA Congress at the Sandton Convention Centre reveal Danny Jordaan re-elected as president of the football association.
Jordaan will serve a third term as Safa president, beating Ria Ledwaba and Solly Mohlabeng to the position which he has held since 2013.
Jordaan received 186 votes while Ledwaba got 27 and Mohlabeng managed just eight votes.
Also Read : TWO SAFA DELEGATES RECEIVED DEATH THREATS AHEAD OF ELECTIVE CONGRESS
While awaiting official confirmation, the elections took place while about 50 of Ledwaba's supporters picketed outside the venue.
Reports also said that former Bafana Bafana coach Shakes Mashaba was forced out of the election room after he gatecrashed the event and demanded to be allowed to speak.