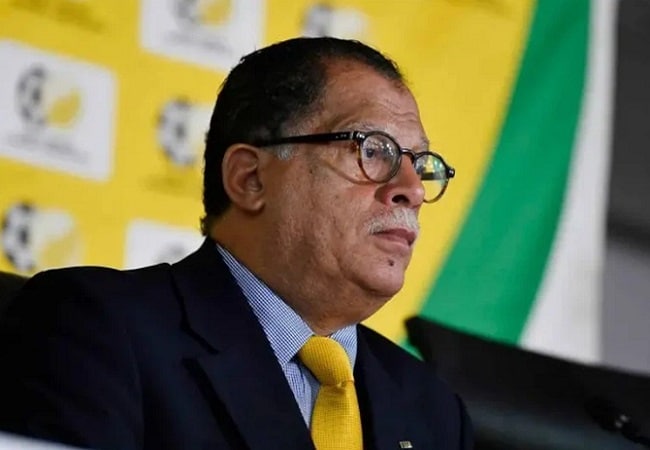 The South African Football Association (SAFA) have confirmed that Danny Jordaan got 186 votes, with Ria Ledwaba coming in second with 27 votes while Solly Mohlabeng finished with eight votes.
Also Read : DANNY JORDAAN EASILY RE-ELECTED AT THE HEAD OF SA FOOTBALL ASSOCIATION
Jordaan comes out as winner during the SAFA Elective Congress that took place at the Sandton Convention Centre on Saturday.
"Dr Danny Jordaan retained his seat as South African Football Association (SAFA) President when he won by overwhelming majority at the Elective Congress on Saturday." SAFA tweeted.
"Dr Jordaan polled 186 votes, Ria Ledwaba 27 votes and Solly Mohlabeng 8 votes." Continued the statement.
Jordaan will now be president of the South African football governing body for a third term.