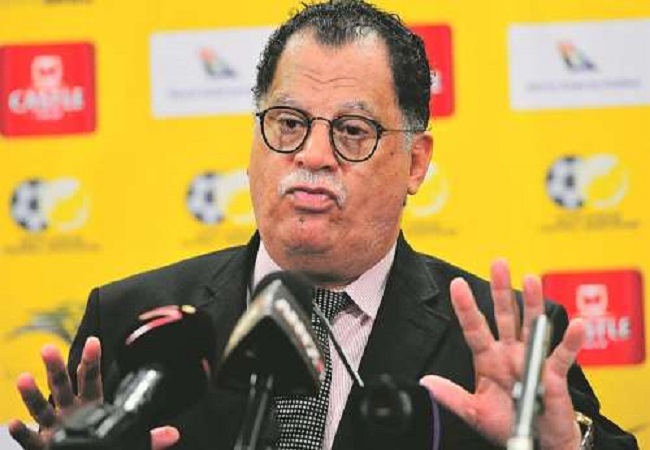 Re-elected South Africa Football Association (SAFA) president Danny Jordaan and CEO Tebogo Motlanthe have apologised to the country's sports journalists.
SAFA has apologized after an incident which happened during SAFA electing congress on Friday in Sandton Convention Centre.
Some delegates impeded Enca journalist Hloni Mtimkulu from doing her job as she filmed a heated exchange between some officials.
"We had a Press Conference yesterday (on Friday) and we had an incident there which we condemn totally," Jordaan said after his re-election on Saturday.
"You know that my own history is a history of struggle for freedom of Press, freedom of speech and therefore as an institution, as an organisation we have to apologise for what happened on Friday. I think it is the first time in my long memory of football and we do not want it to happen again."
The SAFA President said members of the media are valuable partners and similar unsavoury scenes cannot be allowed to happen ever again.
Jordaan received 186 votes to retain his seat, beating Ria Ledwaba and Solly Mohlabeng who received 27 votes and eight respectively.