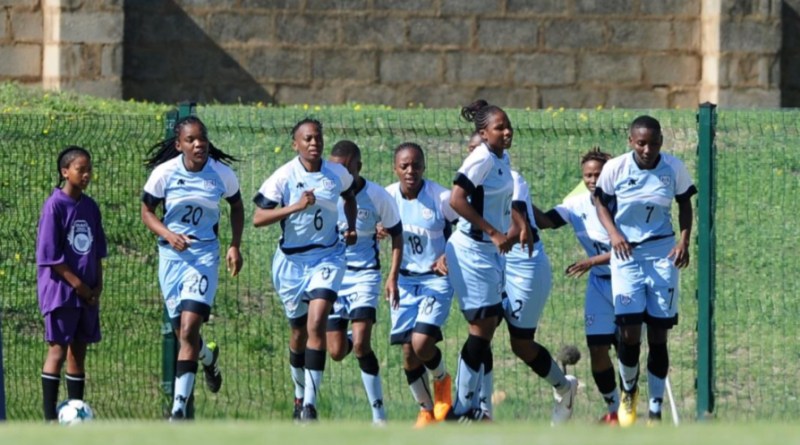 Botswana senior women's national team coach Gaolethoo Nkutusang has said the Mares remain focused ahead of the Women's Africa Cup of Nations (WAFCON) in Morocco.
Nkutusang said this as Mares prepare to take on Togo in a friendly in Marrakech on Wednesday 29th June 2022 before facing Burundi in Rabat on 4 July 2022 at 𝚊𝚝 𝟸𝟷00𝚑𝚛𝚜.
"Every sunset brings our date with Burundi closer, and we are focused on that date for now, everyone is working hard. We are not in Morocco to add numbers but to make our mark," Botswana's player 𝐀𝐧𝐧𝐚𝐡 𝐒𝐞𝐜𝐡𝐚𝐧𝐞 said.
Botswana won convincingly their last friendly thrashing Moroccan cub 7-0 over the weekend.
Botswana's goals came from Esalenna Galekhuthe,Balotlhanyi Johannes, Refilwe Tholakele (brace), Atlang Busang and Michelle Abueng.
𝚃𝚑𝚎 opening 𝚖𝚊𝚝𝚌𝚑 of the tournament will take place 𝚘𝚗 𝚂𝚊𝚝𝚞𝚛𝚍𝚊𝚢, 0𝟸 𝙹𝚞𝚕𝚢 𝟸0𝟸𝟸 𝚊𝚝 𝙿𝚛𝚒𝚗𝚌𝚎 𝙼𝚘𝚞𝚕𝚊𝚢 𝙰𝚋𝚍𝚎𝚕𝚕𝚊𝚑 𝚂𝚙𝚘𝚛𝚝𝚜 𝙲𝚘𝚖𝚙𝚕𝚎𝚡 𝚋𝚎𝚝𝚠𝚎𝚎𝚗 𝚑𝚘𝚜𝚝𝚜 𝙼𝚘𝚛𝚘𝚌𝚌𝚘 𝚊𝚗𝚍 𝙱𝚞𝚛𝚔𝚒𝚗𝚊 𝙵𝚊𝚜𝚘 𝚊𝚝 𝟸𝟷𝚑𝟹0 𝚕𝚘𝚌𝚊𝚕 𝚝𝚒𝚖𝚎 (𝟸𝟷𝚑𝟹0 𝙶𝙼𝚃).